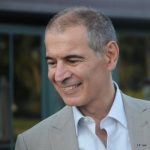 Alain Martinez is the Chief Financial Officer (CFO) at Ubisoft. He has been with the company since 2000. Prior to that Mr. Martinez was Financial Director at SAP, from 1998 to 2000. Before joining SAP, Mr. Martinez has worked four years as European Treasurer and CEO at Comdisco, Inc.
Mr. Martinez has received his degree at HEC Paris.
---
Profiles and Links:
---
Related News
Read all related news...