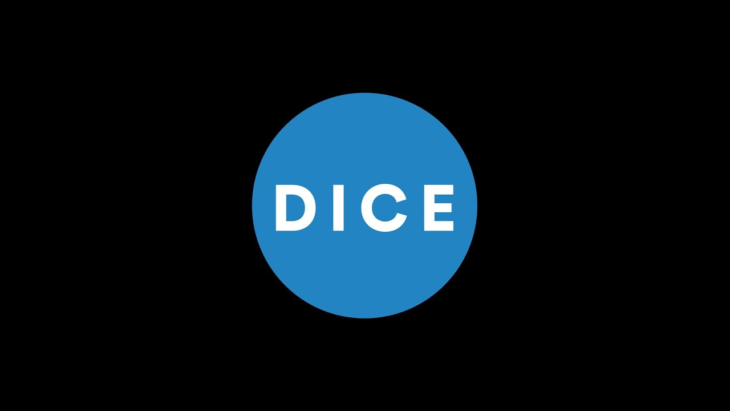 The list of nominations for the 2016 DICE Awards have been revealed, and there are a few interesting facts that video game retailers and wholesalers can take away from this list.
MMO Category
It becomes clear that the MMO industry hasn't done so well when none of its entries made it to the 2016 list for the Role-playing/Massively Multiplayer Game of the Year. Bloodborne, Undertale, Fallout 4, Pillars of Eternity, The Witcher 3: Wild Hunt – mostly single-player games dominated this category, along with a few games with limited multiplayer capability. Some have been cynically predicting the death of MMOs for many years now, but the absence of any true MMO in this category is a rather disturbing sign of the niche's state.
Graphics is not Everything
One look at The Witcher 3 with its graphics set to ultra, and it'll be easy to understand how it can compete on the Outstanding Technical Achievement award. Yet the presence of Undertale along with The Witcher 3 in the Role-playing/Massively Multiplayer Game of the Year and Outstanding Achievement in Game Direction categories shows how a good game doesn't necessarily have to possess the best graphics to compete with the big boys. Game traders are thus encouraged to look beyond the titles that look pretty in order to find out what titles actually click with the gaming crowd.
New Kids on the Block
FIFA, Madden, MLB, NBA are usual suspects when it comes in the Sports Game of the Year category. The presence of Rocket League, however, shows how some new games can reinvigorate a genre. Who knew that mixing soccer (or football, depending on where you live) with bouncing cars and explosive goals would have gotten this far? Traders thus need to keep a sharp eye out on similar games with the potential to disrupt their respective genres.
Awards Don't Necessarily Spell Success
Just because The Order 1886 managed to secure a spot in four categories of the DICE awards does not mean it was a great or successful game. The Order was able to sell quite well during its initial release, but those sales quickly tapered off when gamers realized that it was more a tech demo of what the PlayStation 4 could do than a fully-fleshed out game. The Order left everyone who played it sorely disappointed with its content. Should The Order win in its nominated categories, this will not automatically translate into more players flocking to retailers and snapping up copies. Admittedly though Order 1886 sold quite well at its release, but not after.
Award Categories and Contestants
Game of the Year
Bloodborne
Fallout 4
Ori and the Blind Forest
Rise of the Tomb Raider
The Witcher 3: Wild Hunt
Outstanding Achievement in Game Direction
Fallout 4
Life is Strange
Rise of the Tomb Raider
The Witcher 3: Wild Hunt
Undertale
Adventure Game of the Year
Batman: Arkham Knight
Life is Strange
METAL GEAR SOLID V: The Phantom Pain
Ori and the Blind Forest
Rise of the Tomb Raider
Action Game of the Year
Destiny: The Taken King
Helldivers
Just Cause 3
Star Wars Battlefront
Splatoon
Mobile Game of the Year
Dominations
Fallout Shelter
Lara Croft GO
PAC-MAN 256
The Room Three
Outstanding Achievement in Animation
Assassin's Creed Syndicate
Batman: Arkham Knight
Ori and the Blind Forest
Rise of the Tomb Raider
The Order: 1886
Outstanding Achievement in Art Direction
Lara Croft GO
Ori and the Blind Forest
Rise of the Tomb Raider
The Order: 1886
Star Wars Battlefront
Outstanding Achievement in Character
Assassin's Creed Syndicate — Evie Frye
Her Story — Hannah Smith
Life is Strange — Max
Rise of the Tomb Raider — Lara Croft
The Witcher 3: Wild Hunt — Geralt of Rivia
Fighting Game of the Year
Mortal Kombat X
Dead or Alive 5 Last Round
Rising Thunder
Outstanding Achievement in Original Music Composition
Batman: Arkham Knight
Everybody's Gone To The Rapture
Ori and the Blind Forest
Starcraft II: Legacy Of The Void
The Witcher 3: Wild Hunt
Handheld Game of the Year
Earth Defense Force 2: Invaders from Planet Space
Helldivers
Pokemon: Super Mystery Dungeon
Yo-Kai Watch
Dice Sprite Award
Her Story
Galak-Z
Kerbal Space Program
Rocket League
Undertale
Outstanding Achievement in Sound Design
Destiny: The Taken King
Ori and the Blind Forest
Rise of the Tomb Raider
Star Wars Battlefront
The Order: 1886
Outstanding Achievement in Story
Fallout 4
Her Story
Tales from the Borderlands: A Telltale Game Series
Rise of the Tomb Raider
The Witcher 3: Wild Hunt
Outstanding technical Achievement
Just Cause 3
Rise of the Tomb Raider
Star Wars Battlefront
The Order: 1886
The Witcher 3: Wild Hunt
Family Game of the Year
Guitar Hero Live
Lego Dimensions
Rock Band 4
Super Mario Maker
Tearaway Unfolded
Racing Game of the Year
Forza Motorsport 6
Need for Speed
Project CARS
Role-Playing/Massively Multiplayer Game of the Year
Bloodborne
Fallout 4
Pillars of Eternity
The Witcher 3: Wild Hunt
Undertale
Sports Game of the Year
FIFA 2016
Madden NFL 2016
MLB 15 The Show
NBA 2K16
Rocket League
Strategy/Simulation Game of the Year
Cities: Skylines
Fallout Shelter
Grey Goo
Heroes of the Storm
Kerbal Space Program
Outstanding Achievement on Online Gameplay
Destiny: The Taken King
Halo 5: Guardians
Hearthstone: Heroes of Warcraft
Rocket League
Splatoon
Outstanding Achievement in Game Design
Fallout 4
Her Story
Lara Croft GO
Massive Chalice
The Witcher 3: Wild Hunt