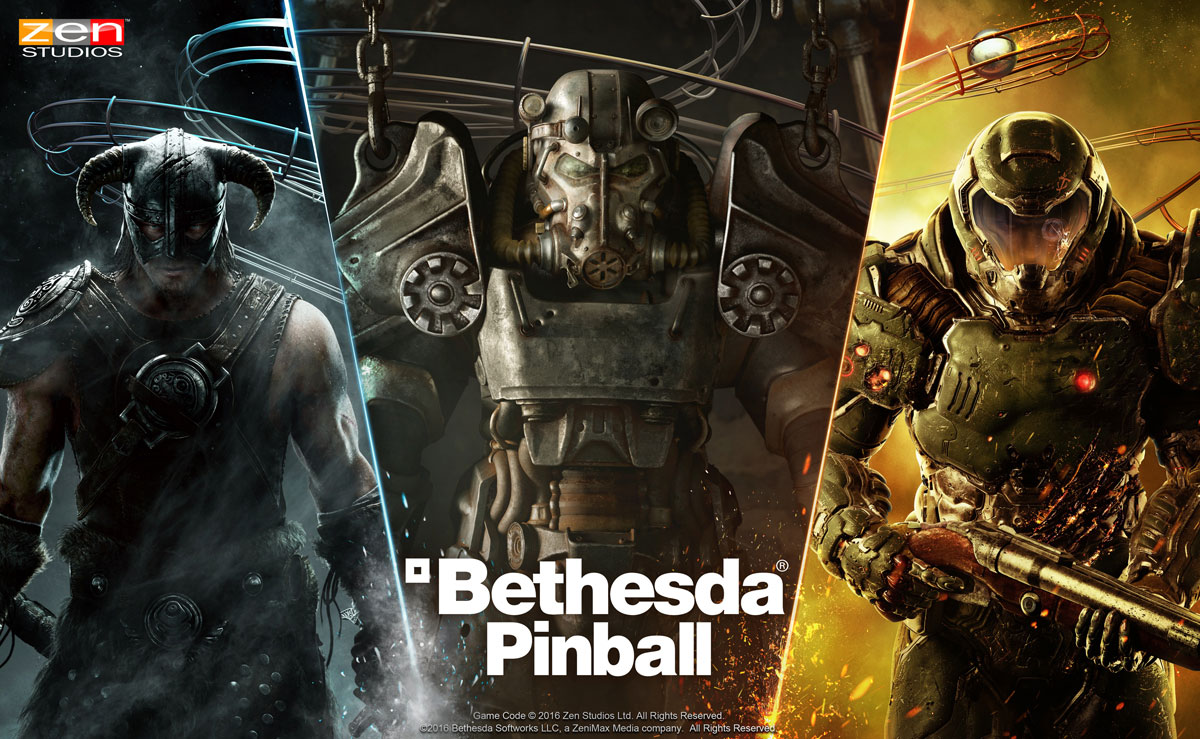 A trio of Bethesda games are set recreated into a set of three tables, as part of a spin-off content add-on to the pinball game by Zen Studios, on PC. Titled Bethesda Pinball, the collaboration will bring the characters, weapons and enemies of The Elder Scrolls V: Skyrim, the Fallout series and Doom to life in pinball form.
Zen Studios' press release explained the surprising new relationship, saying that Bethesda's 'blockbuster franchises' are planned for release on their various pinball platforms in December. The short teaser trailer that announced the project showed Skyrim antagonist, the dragon Alduin beside a pinball.
"Stay alive in the stunning yet hostile environments of three fantastic pinball tables inspired by the most iconic Bethesda franchises," the preview said.
Each table in the game will be designed in the same veins as their original titles. The screenshot for the Fallout table shows a pinball course that extends around the outer door of a Vault-Tec shelter, complete with hallmark Supermutant and irradiated landscape. Players will reportedly be able to join factions, raid Vault levels, and pick up collectible Bobblehead figurines.
The Skyrim level includes many of the features of the main, albeit in pinball form. Players will complete quests with companions, craft weapons and armour, learn magic, trade and collect items. The Doom level will set players the task battling through an UAC research facility map while fighting against demonic enemies.
Zen Studios has previously made a few other pinball spin-offs over the years. These partner franchises include Star Wars Rebels and The Force Awakens Pinball packs, The Walking Dead, Marvel and South Park. Bethesda Pinball will launch on Xbox, PSN, PC and iOS 10 on 6th December, and on mobile on 8th December.