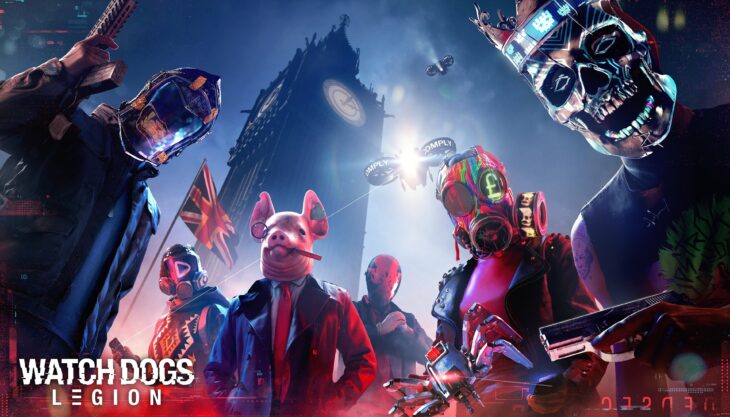 In both Australia and New Zealand, Watch Dogs: Legion has topped the weekly game sales chart for the week ending November 1, 2020.
Previous week's number one, FIFA 21, has slipped to second place in both countries. Ubisoft's latest entry to the Watch Dogs franchise is being hailed as the best yet. With Assassin's Creed Valhalla to follow in next week's charts, Ubisoft will probably have two out of the top three spots in those charts.
In third place in New Zealand is Ni No Kuni: Wrath of the White Witch for Nintendo Switch. This is the first Nintendo Switch game to appear in the chart for weeks. It's all because the game has been heavily discounted by around 90 percent, driving sales through the roof.
Super Mario 3D All-Stars is in third place in Australia, with Ni No Kuni: Wrath of the White Witch for the Nintendo Switch following in fourth. Pikmin 3 Deluxe comes in fifth, Mario Kart 8 Deluxe in seventh, and Animal Crossing: New Horizons in ninth. This means that half of Australia's chart is made up of Switch games, with four of those being Switch exclusives.
The Dark Pictures: Little Hope, the second game in the main Dark Pictures series, has debuted in sixth place in Australia, and fifth place in New Zealand. The game performed slightly better in other regions, but the influence of promotional pricing may have pushed it down in these charts.
Interestingly, NBA 2K21 is nowhere to be seen in Australia's chart, and it re-entered in tenth in New Zealand. Both of last week's charts were completely changed thanks to promotional prices across a number of platforms. This could be a sign that the top sellers are returning to their rightful place.
Crash Bandicoot 4: It's About Time sits in tenth in Australia, and sixth in New Zealand. The game is still selling well despite having launched some time ago. Grand Theft Auto 5 is also still present in eighth in Australia, and fourth in New Zealand.