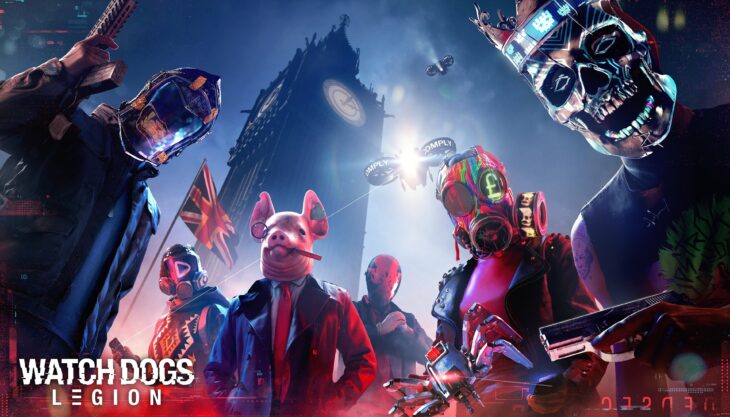 This week saw the launch of a few big new and highly anticipated titles. However, none of them appear to have seen outstanding launches when you look at the number of physical copies that have been sold.
Watch Dogs: Legion was the biggest game to launch over the week, but currently sits in second place in the chart. FIFA 21 is still holding onto the top spot, thanks to sales for the physical version still being greater week-on-week than the digital version. Sales actually dropped by 24 percent week-on-week for EA's football simulator.
Opening sales for Watch Dogs: Legion were down by 54 percent compared to those Watch Dogs 2 saw when it released back in 2016. It's thought that most sales will be seen in the UK's digital charts when they release later in the week. Given that Ubisoft is offering a free upgrade to those who own the game and want to play it on a next-gen console, it makes much more sense to purchase the digital version right now.
Pikmin 3 Deluxe, a new release for the Nintendo Switch, landed in seventh place in the chart. This is one of the few Wii U games that has been ported to the Switch and seen lower sales than that original version. Opening week sales are down by 18.5 percent, though digital sales have not been taken into account here.
The third new release in this week's chart is the latest entry in The Dark Pictures Anthology, Little Hope. The game follows some of the best interactive horror experiences around. Even with the pedigree the series has developed, sales were down by 47 percent compared to last year's entry, Man of Medan. However, it's likely that most of the missing sales have been shifted to digital purchases, since the game is eligible for backwards compatibility on PlayStation 5.
With all of these new games, it's also thought that new lockdown rules coming into effect this week, as well as the pandemic in general, have impacted physical sales for games across the board.
Elsewhere in the chart, Animal Crossing: New Horizons is in third place, with sales up by 17 percent week-on-week. This could be thanks to the game's Halloween event, which took place over the weekend.
Mario Kart 8 Deluxe is in fourth, with sales up by 35 percent week-on-week. This shows that Switch hardware is still selling well at least. Minecraft for Nintendo Switch is in fifth, with sales up by 11 percent week-on-week, and Super Mario 3D All-Stars is in sixth place, with sales up by 34 percent week-on-week.
With the launch of a brand new generation of consoles beginning with the Xbox Series X and S next week, this chart could look totally different.
The top ten best-selling games at retail in the UK for the week ending October 31, 2020 were as follows.