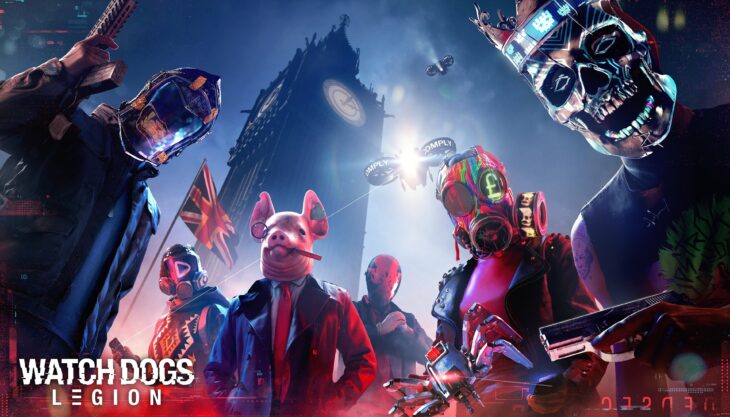 Ubisoft's latest entry to their open-world hacking franchise, Watch Dogs: Legion, launches on October 29, 2020. The game is the third installment in the Watch Dogs series, and is highly-anticipated by fans and newcomers alike.
What makes Watch Dogs: Legion so special is the fact that players can take on the role of almost every NPC in the game. The premise sees London controlled by a private military company called Albion. They are oppressing the people of London, and now the longstanding group the series is known for, DedSec, is fighting back.
As a member of DedSec, players can recruit members of the public to fight back against Albion. Each NPC in the game has a different ability and perk depending on who they are and what they do.
For example, a construction worker may have access to a construction drone, allowing them to fly over guards and into a secure area. A hacker has obvious perks, like being able to access security systems, but an old woman may be able to sneak past guards even when seen, because she isn't perceived as a threat.
The game comes in a number of different versions. The standard edition, for PlayStation 4 and Xbox One, will cost £51.99/$59.99 and comes with the base game. There's currently a pre-order offer at some retailers that gives players a bonus mask in-game, as well as a weapon and car skin. The PlayStation 5 version costs £54.99/$64.99.
The Resistance Edition, for PlayStation 4, Xbox One, PlayStation 5, and Xbox Series X and S, which is exclusive to UK retailer GAME, is £57.99, and adds in 1 week of VIP access, and gives players access to a unique character. This character is called Lynx, and has two Spider-Bots as her unique perk.
The Gold Edition for PlayStation 4 and Xbox One costs £84.99/$99.99. It adds in the game's season pass. This entitles players to all of the post-launch content for the game for the first year. This includes two major story expansions, and a number of additional game modes.
The Ultimate Edition costs £91.99/$109.99 for PlayStation 4 and Xbox One, and £99.99/$119.99 for PlayStation 5. IT has everything the Gold Edition has, plus the Ultimate Pack. This contains 4 weeks of VIP status, three new playable characters, and the London Dissent cosmetic pack.
A Collectors Edition was initially available for all consoles directly from Ubisoft, but it is now out of stock. It included the Ultimate Edition and an exclusive mask model from the game. When it was available to pre-order, it cost £159.99/$189.99.
It's worth noting that the increased price for the PlayStation 5 version of the game is quite pointless. Ubisoft is offering a free upgrade for the game from all current-gen consoles to next-gen consoles, though this will almost certainly only be available for digital versions of the game. Unless a user has the Xbox Series X or a standard PlayStation 5, both of which take discs, there's no way to upgrade the physical version of the current-gen editions of this game.