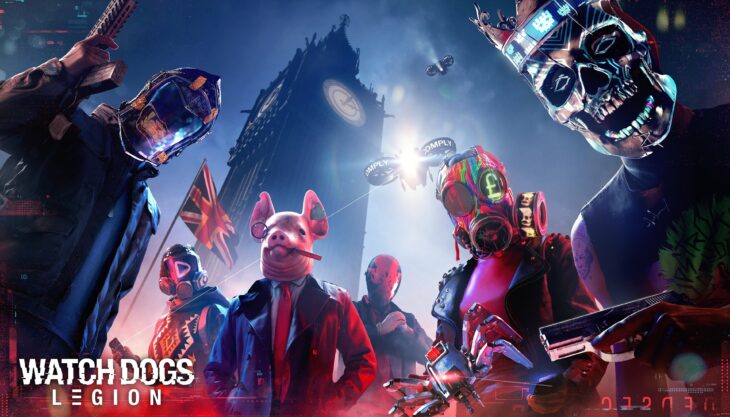 Watch Dogs Legion was the most downloaded game over the past week in the UK. It was downloaded enough times to even knock FIFA 21 off of its top spot in the chart. EA's football game however, is sticking around in second place.
Ubisoft's latest entry to the Watch Dogs series has sold far better on digital platforms than it has with physical retailers. With physical and digital sales combined, Watch Dogs Legion was the best-selling game of the past week, and would take the top spot in a combined chart over FIFA 21.
It's no surprise that Watch Dogs Legion's physical sales are poor though. The UK entered its second national lockdown last week, and consumers aren't able to get out and buy games in physical stores. As more of them seek out indoor entertainment, games such as Watch Dogs Legion are the perfect distraction.
Supermassive Games' latest title, The Dark Pictures Anthology: Little Hope, made it to fourth place in the chart. The game sold far better on digital platforms than it did with retailers. Again this isn't too much of a surprise at this point. The game is the second main entry in the series, and has a tease at the end for the third, due for release in 2021.
Ni-No-Kuni: Wrath of the White Witch re-enters the chart in third place. The Nintendo Switch version of the game was heavily discounted to £7.99, which has prompted many Switch owners to invest. The game is renowned as a fantastic RPG adventure, with hundreds of hours of gameplay. Considering it's usually priced at £49.99, it's hardly surprising it sold so well at this reduced price.
In ninth, The Outer Worlds from Obsidian Entertainment entered the chart once again. The game was discounted on various digital stores, prompting many to finally invest.
The same is also true of Far Cry 5. Ubisoft also delayed the launch of Far Cry 6 last week from early 2021 to later in the next year. Most players will now be picking up the latest mainline entry so that they can experience it on next-gen consoles over the coming weeks.
The top ten best-selling games in the UK on digital platforms for the week ending October 31, 2020 were as follows.