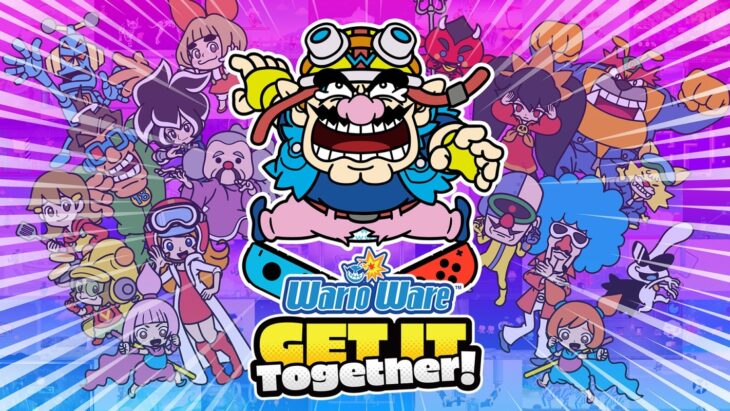 WarioWare: Get It Together! was the best-selling game at retail last week in the UK. The game topped the chart against all other titles that launched in the same period, which is no surprise given how long it's been since the last WarioWare game.
The Switch exclusive didn't have much in the way of competition, which is good because it's one of the least heavily marketed Switch titles of 2021. Boxed launch sales figures put it below Miitopia, which only made it to second place when it launched earlier this year.
The next biggest title to launch last week was Tales of Arise from Bandai Namco. The JRPG was highly anticipated by hardcore JRPG fans, but looks too niche to be able to break out of the genre and appeal to casual fans. The game sold almost double what the publisher's last release, Scarlet Nexus, managed, though this was expected given that it's part of the established Tales franchise.
58 percent of all sales for Tales of Arise were for PS5, 13 percent were for PS4, 13 percent were for Xbox Series X/S, and 1 percent were for PC. However, it's though that the game's digital sales will put it higher, since it's likely that it sold far better on digital storefronts than it did at retail.
NBA 2K22 was the third best-selling title of the week, but again it's thought that it will sell better on digital storefronts than at retail. 46 percent of all copies sold were for PS5, 27 percent for PS4, 13 percent for Xbox One, 10 percent for Xbox Series X/S, and 2 percent for Nintendo Switch.
The only other new release of note is Life is Strange: True Colors. The game sold 54 percent of all copies on PS5, 28 percent for PS4, and 18 percent for Xbox Series X/S, the game was very highly anticipated but almost certainly sold better on digital storefronts.
Another few games debuted further down in the chart, but even in this slow period didn't sell well enough to get into the top ten chart. The top ten best-selling games for the week ending September 11, 2021, were as follows.