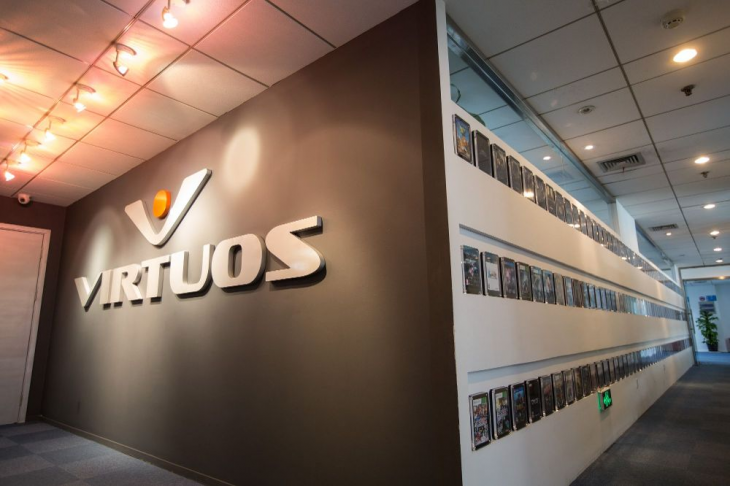 Virtuos, the Singaporean video game developer, has announced that they will be opening offices in Montreal and Seoul. The locations appear to have been chosen tactically in order to bring the company "closer to their partners across the globe."
The company also identified key areas of growth as a reason for the location of the new offices. A greater presence in Canada and South Korea would "allow Virtuos to better serve its broad and growing range of clients in the North America and EMEA markets" they said, in a statement.
The expansion of the company has also led to a couple of high-profile appointments. David Cheung, former production manager at Ubisoft Montreal, will join the Montreal office as co-development success manager. Cheung looks to be on a par in the company's organizational structure with Mike Sherak in San Francisco and Scott Paterson in Vancouver. The trio will operate under the management of Jake Digennaro, Virtuos's business development director of North America, as they seek to grow the company's presence in this key market.
The Seoul office will be led by Phillippe Angely, senior director of business development in Europe and Asia. Angely will not work exclusively at Seoul. Rather, Seoul will join the roster of cities in Europe and Asia he currently oversees. These include Paris, Berlin, Shanghai, Tokyo and Singapore. Sangwon Suh will also join the Europe and Asia team as a business development manager.
Gilles Langourieux, CEO at Virtuos, issued a statement on the opening of the new offices. "The amount of Co-Development across the industry is increasing," he said, "and with that comes our commitment to have the best teams in the right place, to create the best games."
Co-development is a key word for Virtuos. Though the company do create their own games, they have carved a very healthy niche as a co-developer on some of the biggest AAA games around. Their expertise in this area has seen them grow to a company that employs 1,600 full-time staff – healthy figures for an organisation founded in 2004.
Recent credits for the company include successful AAA games like Battlefield 1, Horizon Zero Dawn and Uncharted 4: A Thief's End. It's little wonder, with such a strong track record, that the company are looking to expand.