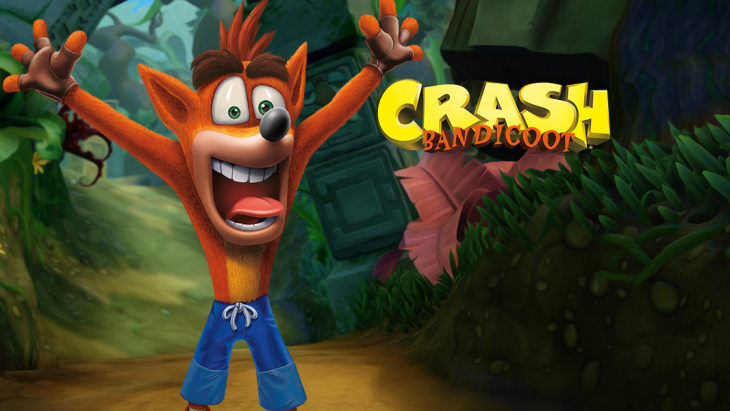 In the latest weekly sales charts for Australia and New Zealand by NPD, the Playstation 4 exclusive Crash Bandicoot N.Sane Trilogy was the best-selling physical game on all platforms for the region for the week ending the 9th of July. These charts came in late this week.
Crash Bandicoot N.Sane Trilogy is a remaster of the first three Crash Bandicoot titles which were originally released for the original Playstation.The games have been rebuilt from the ground up with improved graphics, music, and gameplay mechanics, to the point where the trilogy is classed as harder than the originals.
In New Zealand the rest of the top five best-selling titles were Grand Theft Auto 5 in second place, Need for Speed in third, Tekken 7 in Fourth, and Star Wars: Battlefront in fifth. In Australia the rest of the top five games was made up with Call of Duty: infinite Warfare in second, Call of Duty: Black Ops 3 in third, Grand Theft Auto 5 in fourth, and Overwatch in fifth.
While Crash Bandicoot N.Sane Trilogy is the best-selling game across all platforms, other titles are making their way into the top five on a console by console. In Australia the Xbox One top five games include Forza Horizon 3 in fourth, and Ghost Recon: Wildlands in Fifth. In New Zealand Forza Horizon 3 is performing better in first place, and Ghost Recon: Wildlands up to third place.
Interestingly in both Australia and New Zealand the Nintendo Switch charts are exactly the same. Mario Kart 8 Deluxe Edition is in first, The Legend of Zelda: Breath of the Wild at second, Arms in third, 1-2 Switch in at fourth, and Just Dance 2017 in fifth. The lineup of Switch games is still limited since the console is fairly new, so it makes sense to see a lot of first party titles in the top five.
While these numbers show the total number of physical copies of games sold for the period, they do not show the digital sales for the same time. Therefore these figures are not representative of the total spend for the region for that week.
Australia and New Zealand – All platforms
Australia
1. Crash Bandicoot N. Sane Trilogy
2. Call of Duty: Infinite Warfare
3. Call of Duty: Black Ops III
4. Grand Theft Auto V
5. Overwatch
6. Ghost Recon: Wildlands
7. Rainbow Six: Siege
8. Battlefield 1
9. Mario Kart 8
10. Prey
New Zealand
1. Crash Bandicoot N. Sane Trilogy
2. Grand Theft Auto V
3. Need for Speed
4. Tekken 7
5. Star Wars: Battlefront
6. Battlefield 4
7. Forza Horizon 3
8. Ghost Recon: Wildlands
9. Battlefield 1
10. Call of Duty: Infinite Warfare
Related Topics:
Video game charts
---