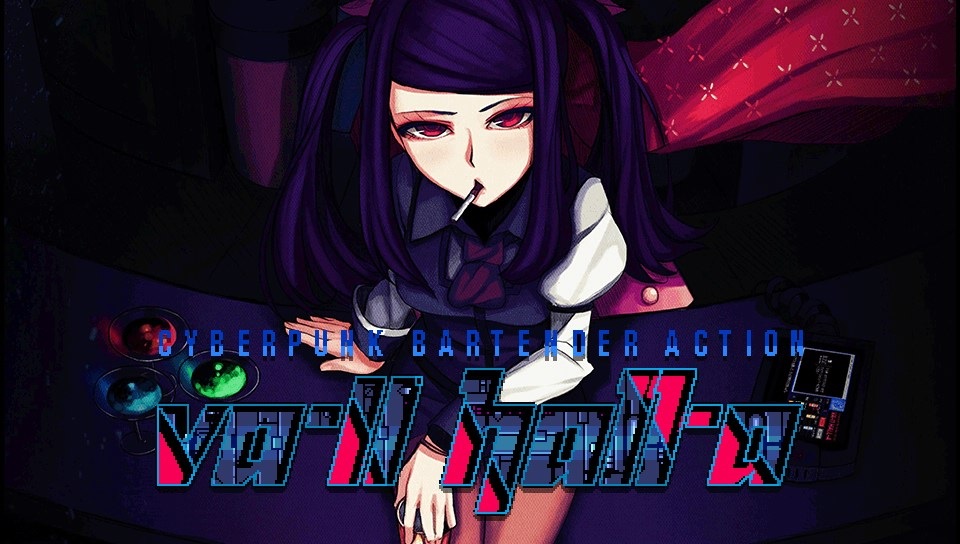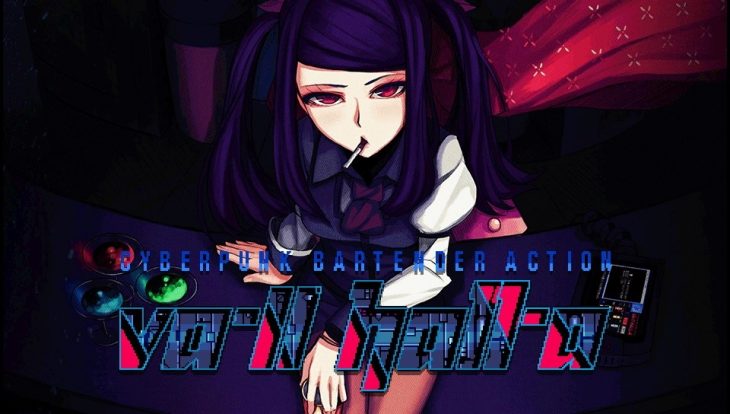 The visual novel and bartender cyberpunk title VA – 11 Hall – A, or Valhalla as it's usually called, is coming to PlayStation 4 and Nintendo Switch on the 30th of May 2019. Late last year it was confirmed that the game would be releasing for these platforms at some point in 2019, but this news cements the release date.
The news comes from Playism Publishing's website, where they've announced that the game will release alongside two physical editions for PlayStation 4 and Nintendo Switch.
Valhalla is a cyberpunk text adventure set in Glitch City. Players take on the role of the bartender of the bar named VA 11 Hall – A (Valhalla), serving the people of Glitch City who live under an oppressive and corrupt government.
As the bartender players talk to the people of the city, progressing through the game's story by uncovering hidden truths. However, players have more than just text options as their arsenal. Being a bartender means that players will need to make cocktails for any patrons of Valhalla, the recipes for which need to be learned as they're requested.
Of course players can create a cocktail of their own making should they choose to do so, which is where the game's deeper mechanics come into play. By knowing customers players can create their usual orders, building a relationship and ultimately leading to story progression. Players can also force characters to disclose their secrets by mixing specific types of cocktail, or force characters to be closed to others by mixing different ones.
Players need to be careful, because if they cause too much trouble by sending out the wrong orders they could be fired, leaving them unable to pay for rent and other necessities.
When the game originally launched in 2016 it costed £11.99 for the PlayStation Vita version, and the steam version currently costs £10.99. It's not clear how much the game will cost for each platform when it releases, but the artwork will be different for the two copies. The physical game will include a reversible cover with concept art from the developers.
A Collector's Edition of Valhalla also looks to be releasing, though this could be a Japanese exclusive. The Collector's Edition includes artwork and the original game soundtrack, as well as other limited edition items.