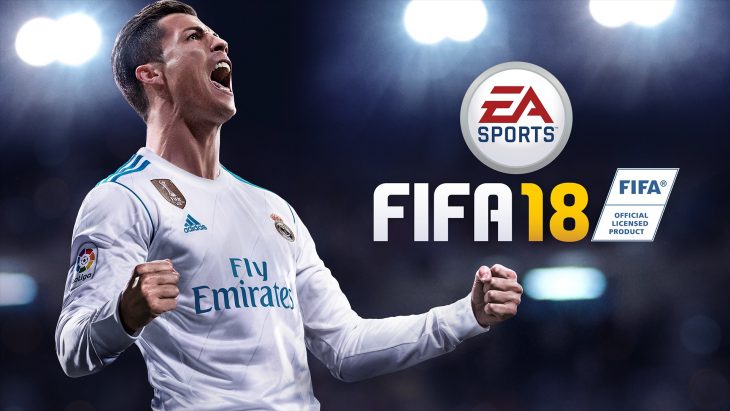 The UK top 20 physical games chart indicates the market has been lacking in big releases during February 2018. After launching right at the end of January and still securing third position in the chart, Monster Hunter World has risen over the course of February to hold second place. This is yet more evidence of the lack of releases during the month.
EA Sports UFC 3 launched in February and has secured third position, despite many reviewers reporting that the game varied little from EA Sport UFC 2. In fourth is what was possibly the biggest game to launch in February, Shadow of the Colossus Remastered for Playstation 4. The remaster received stunning reviews and seems to have performed well even though it's only available on one platform.
Kingdom Come: Deliverance is in seventh place, another new entry to the chart. Given the level of anticipation surrounding the game it seems to have performed relatively well, though reports of endless bugs with no fix in sight has surely affected initial sales. Two other new releases which drastically underperformed during February were Dissidia Final Fantasy NT, currently in forty third place, and Metal Gear Survive, which currently sits in fiftieth place.
During the same month last year Ubisoft launched For Honor, an online melee combat title which stormed the charts. With a number of niche launches this year the sales figures look nothing like they did when Ubisoft owned the charts in 2017. However, February 2018 was a more lucrative month than February 2017 in terms of physical boxed game sales. 1.2 million games were sold, an increase of 5 percent, boosting revenue to £36.5 million, an increase of 6 percent.
The Nintendo Switch version of Bayonetta 2 made a comeback and re-entered the chart in twentieth position, providing a much needed boost to sales in the process. The Nintendo Switch wasn't on sale this time last year, but it's safe to say that it saved the market this month. Nintendo Switch titles accounted for 14.5 percent of games sold overall during February 2018, with Nintendo as the number 2 publisher for the month with a market share of 13.3 percent. EA was the number one publisher for the month thanks to EA Sports UFC 3, and the consistently strong performance of FIFA 18.
Gameindustry.biz expect to see a decline in sales over the next month however, as last year held both the release of the Nintendo Switch and Horizon: Zero Dawn. With the only title coming close to either of these releases being Far Cry 5, it's unlikely that sales will show growth during March 2018. Sea of Thieves, a multiplayer pirate game, releases towards the end of March and may help soften the decline in sales.
The full UK top 20 physical game sales chart for February 2018 is as follows.
1. FIFA 18
2. Monster Hunter World
3. EA Sports UFC 3
4. Shadow of Colossus
5. Grand Theft Auto V
6. Call of Duty: WWII
7. Kingdom Come: Deliverance
8. Mario Kart 8: Deluxe
9. Super Mario Odyssey
10. Assassin's Creed Origins
11. Crash Bandicoot: N-Sane Trilogy
12. The Legend of Zelda: Breath of the Wild
13. PlayerUnknown's Battlegrounds
14. Rocket League: Collector's Edition
15. Fallout 4
16. Forza Horizon 3
17. Star Wars Battlefront II
18. Dragon Ball Fighters
19. Tom Clancy's Rainbow 6: Siege
20. Bayonetta 2