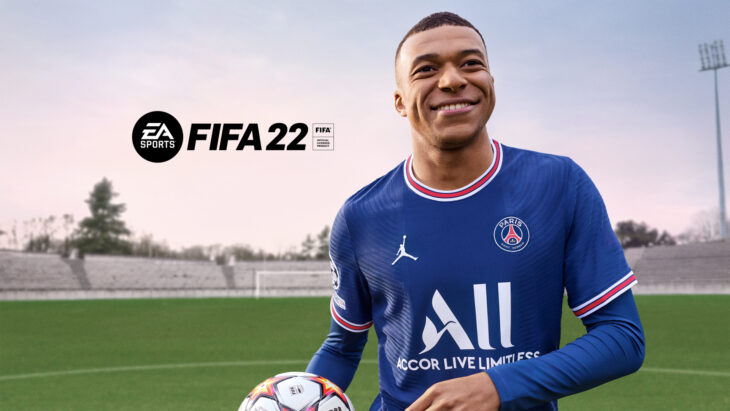 The video games industry in the UK is getting more digitalized with each passing day, however, single-player video games continue to sell strongly at physical retail.
Among the last year's best-selling new single-player titles was Far Cry 6, Guardians of the Galaxy, Ratchet & Clank and each of them sold more physical copies than digital downloads. Resident Evil Village was the only exception that managed to sell more digital copies than physical releases.
This is according to the latest GfK and GSD data and all of it was published in the Entertainment Retailer's Association's yearbook.
Nintendo games are also selling extremely well when it comes to physical copies, in fact, last year, more than 47% of all games sold at physical retail in the UK were for Nintendo Switch. Nintendo also doesn't publicly share digital sales figures for their games.
FIFA is the fastest-growing digital franchise. In 2021, FIFA 22's digital share was around 61% which is significantly higher than the share of FIFA 21 which was around 52% back in 2020.
Call of Duty's digital share is declining year on year. The digital share of Call of Duty: Vanguard was 58% while Call of Duty: Black Ops Cold War's share was 69%.
The new title that had the biggest digital sales share was F1 2021 from EA. F1 2021's digital shares split was 64%.
The data published in the Entertainment Retailer's Association's yearbook also reveals that the number of people who are abandoning the High Street in favor of online retails is also increasing. The data shows that 72% of all last year's physical games sales were sold via online stores. This is a significant increase when compared to 2020 when that number was 70%.
Below is 2021 UK video games sales charts with digital sales splits:
| | | | |
| --- | --- | --- | --- |
| 1 | FIFA 22 | 2,338,778 | 60.8% |
| 2 | Call of Duty: Vanguard | 975,339 | 58.3% |
| 3 | Grand Theft Auto 5 | 967,242 | 76.9% |
| 4 | FIFA 21 | 602,224 | 62.3% |
| 5 | Mario Kart 8: Deluxe* | 599,881 | 0% |
| 6 | Call of Duty: Black Ops Cold War | 549,490 | 74.3% |
| 7 | Spider-Man: Miles Morales | 505,803 | 30.6% |
| 8 | Animal Crossing: New Horizons* | 457,407 | 0% |
| 9 | Minecraft | 445,124 | 18.3% |
| 10 | Red Dead Redemption 2 | 395,669 | 78.2% |
| 11 | F1 2021 | 371,470 | 64.1% |
| 12 | Far Cry 6 | 371,020 | 44.7% |
| 13 | Assassin's Creed Valhalla | 358,379 | 48.1% |
| 14 | Resident Evil Village | 331,252 | 54.8% |
| 15 | Super Mario 3D World + Bower's Fury* | 321,010 | 0% |
| 16 | Battlefield 2042 | 297,462 | 58.6% |
| 17 | Tom Clancy's Rainbow Six Siege | 236,834 | 96.3% |
| 18 | Ratchet & Clank: Rift Apart | 225,477 | 18.4% |
| 19 | Pokémon Brilliant Diamond* | 210,507 | 0% |
| 20 | Guardians of the Galaxy | 192,576 | 27.4% |