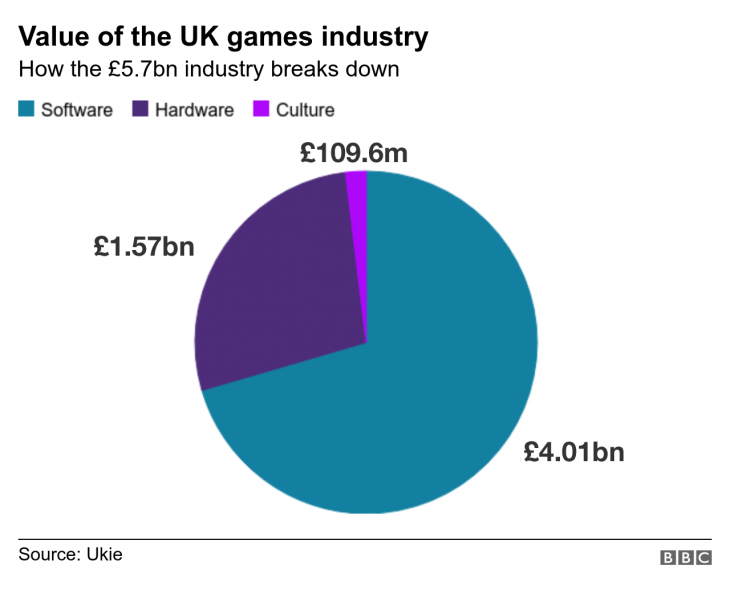 Over the last year the UK games market has grown to a record breaking size. The market has grown by 10 percent year-on-year from £5.11 billion in 2017 to £5.7billion in 2018. These figures were revealed today by Ukie in order to coincide with the beginning of the London Games Festival.
Two key areas showed growth for the UK games market. The first category is Software sales, which were up by 10.3 percent pushing it through the £4 billion barrier. Hardware sales grew by a similar amount, 10.7 percent, to £1.57 billion, which is even more record breaking growth. However, the Game Culture category decreased slightly to £109.6 million from £117 million.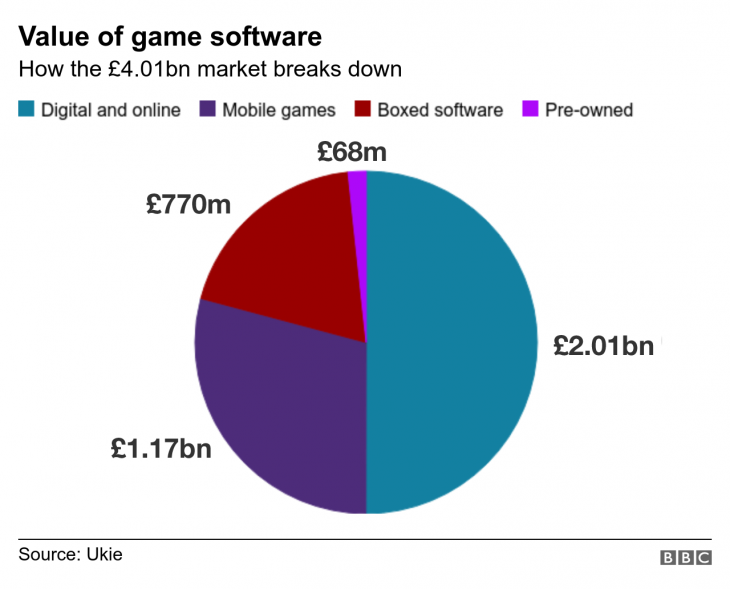 Boxed software dropped by 2.6 percent, despite the success of various Nintendo Switch titles and Red Dead Redemption 2. Pre-owned game sales saw a drop of 30.8 percent, which is thought to be caused by competitive digital sales pricing throughout the year. This has some retailers worried because pre-owned sales bring in a lot of revenue.
Digital and online game sales have seen a huge boost of 20.3 percent year-on-year, and is up on the growth seen last year, 13.4 percent. This figure is evidence that digital sales and digital storefronts are growing. Furthermore, these figures back up the growth of income from specific titles such as Fortnite.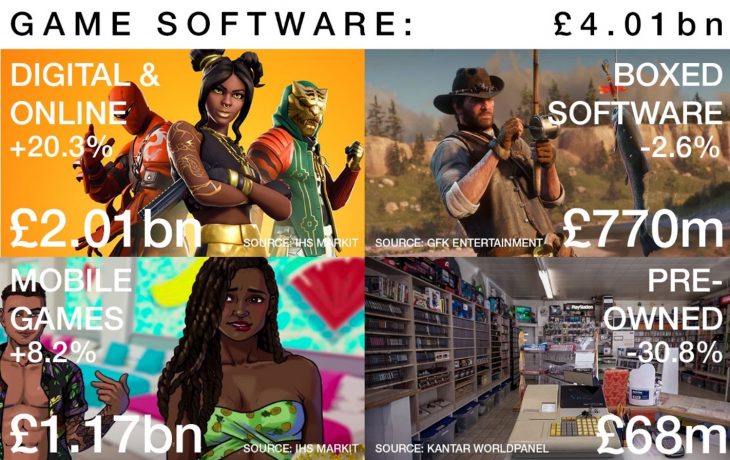 Mobile games saw growth of 8.2 percent, up from 7.8 percent last year, showing that there's still potential for growth in the sector despite the boom years for it being in the past.
Hardware sales were mainly boosted by the Nintendo Switch's first full year of sales, pushing console hardware sales up year-on-year by 6.5 percent. Compared to the previous year, which saw 29.9 percent growth, this is down by quite a lot, but it's a good position for the market considering that no new hardware released in 2018.
The PC Hardware sector saw growth of 18.4 percent, and the VR sector saw a decrease in sales of 20 percent. However, with a new Oculus device, as well as others such as the Valve Index due for release in 2019, there's plenty of time for the sector to recover.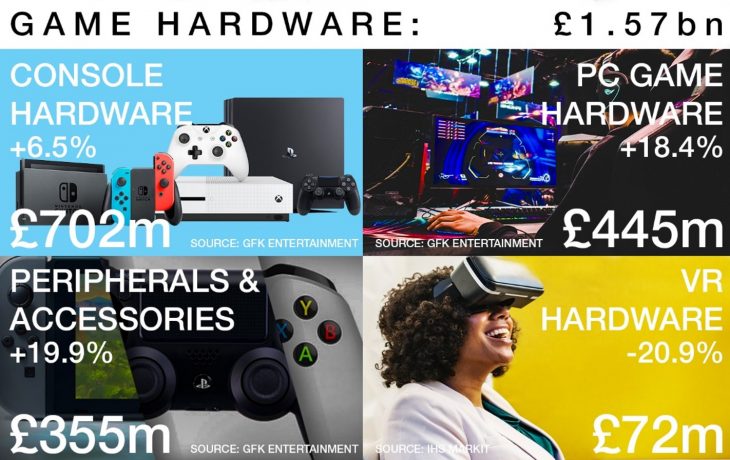 Events saw growth of 5.5 percent over the year. The sector includes smaller community events as well as larger showcase events such as EXG Rezzed, and eSports specific events.
Overall the industry had a great year, but with the caveat that the strength of digital is growing immensely. The future for the market is uncertain with the introduction of game streaming services and subscription models for consoles. The market may look like significantly different place in 12 months.