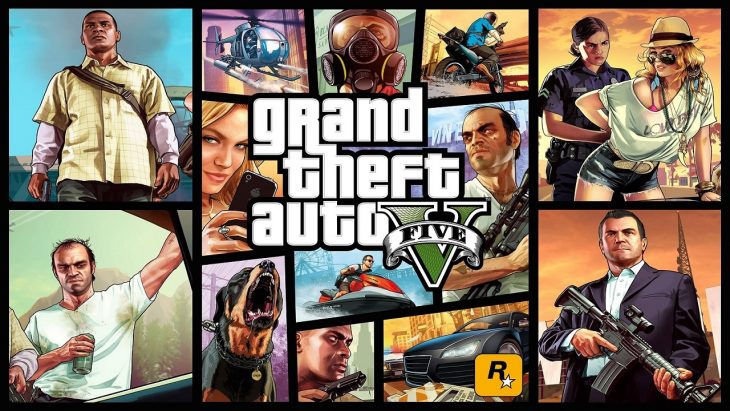 The Entertainment Retail Association have released their market report for H1 2019 and it highlights the current dominance of gaming in the entertainment industry. The headline figure for the UK gaming industry is the £1.6 billion of revenue generated by video games in the UK in the first six months of 2019.
This equates to 47% of the overall revenue of £3.3 billion generated by music, video and games. Game revenue outperformed both music and video to such an extent that revenue from digital game sales alone (£1.38 billion) eclipsed the combined digital and physical revenue from video (£1.07 billion).
The above figures – and, indeed, most figures in the report –highlight the extent to which digital has overhauled physical as the most profitable medium for entertainment sales. Digital game sales rose 2.4% year-on-year (to £1.38 billion) while physical sales dropped 8.5% to (£184.9 million). In effect, digital game revenue generated over a billion pounds more than physical revenue in the UK during the six month period.
While the report is unlikely to make great reading for physical game retailers, they can take some solace from the fact that physical game revenue dropped at a much slower rate (8.5%) than music (13.8%) and video (23.3%).
The digital revolution appears to be well and truly underway, however. Combined game, video and music revenue rose 9.8% year-on-year to £2.76 billion, while combined physical revenue dropped 16.3% to £539.5 million.
The above figures suggest that 83.3% of the combined revenue from music, video and games in the UK comes from digital, with only 16.7% from physical sales.
While the biggest video releases (eg Queen movie Bohemian Rhapsody) continue to ship a greater number of units than the biggest games, Grand Theft Auto V sold a comparable number of units (361,312) to the biggest selling music release in terms of units, The Greatest Showman soundtrack (380,929).
GTA V was the biggest selling game in the six month period. It is one of six games in the top ten that wasn't released in 2019 – highlighting the importance of online multiplayer communities to sustained sales and in-game revenue generation.
The full top ten are listed below along with their unit sales. With overall game revenue increasing 1% year-on-year and outperforming music and video, the UK gaming market appears to be in robust health.
1. Grand Theft Auto V (361,312)
2. FIFA 19 (360,588)
3. Tom Clancy's The Division 2 (263,520)
4. Red Dead Redemption 2 (259,931)
5. Resident Evil 2 (239,495)
6. Days Gone (229,182)
7. Tom Clancy's Rainbow Six Siege (175,451)
8. Call of Duty: Black Ops 4 (172,065)
9. Anthem (165,746)
10. Forza Horizon 4 (144,790)