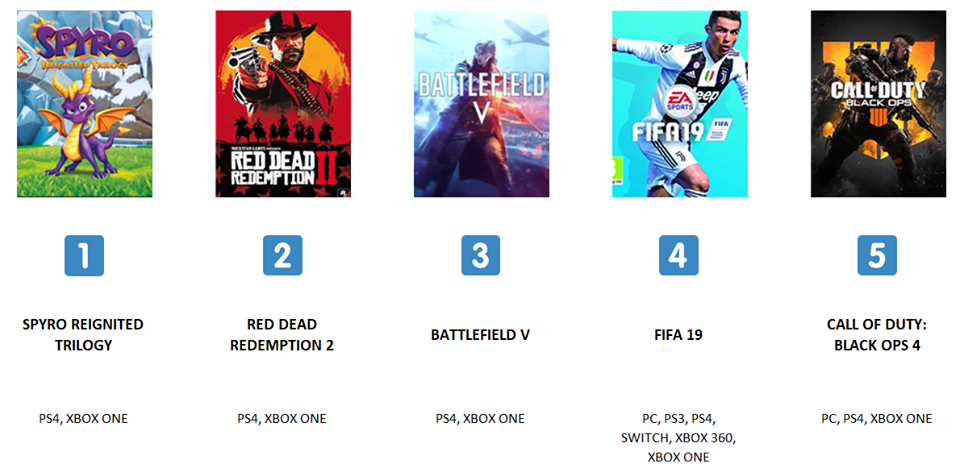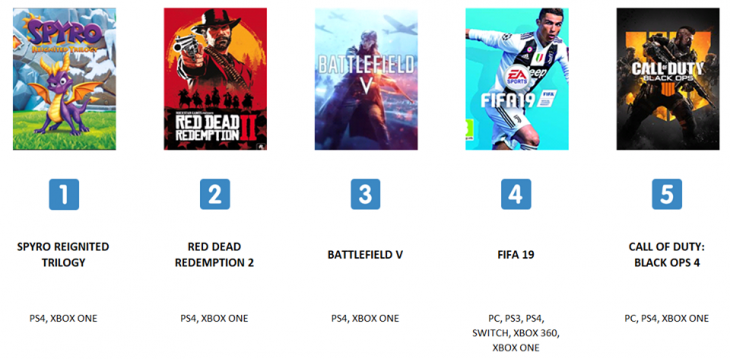 This month will be the first that the GSD Charts will report on digital sales data for the UK. Gamesindustry.biz have published some answers to the most commonly asked questions regarding this data, covering everything that is, and isn't, included in the upcoming charts.
The first thing to know is that the GSD chart is the new official chart for the games industry in the UK. This chart brings together digital and physical retail sales data for games sold in the UK from a selection of publishers.
The chart contains the sales data of physical boxed game sales in the UK. It also contains download data from Xbox Live, the Playstation Network, and Steam, for games that were published by Bandai Namco, Codemasters, Capcom, Activision Blizzard, Focus Home Interactive, Electronic Arts, Koch Media, Milestone, Microsoft, Paradox Interactive, Sony, Sega, Take-Two, Square Enix, Warner Bros, and Ubisoft.
Data from the Nintendo eShop as well as sales from Bethesda, Nintendo, and Konami, as well as some others, won't be included in the chart. Smaller developers and publishers also won't be included in the chart, meaning games that prove to be a hit such as PUBG would be missing in the future. Finally no microtransactions or DLC data is tracked in this chart, only full-game downloads.
While the chart doesn't capture data for every single game it will capture data for every big release. Large publishers that take on smaller titles will see their sales data reported in the chart as well. In the future there are hopes that DLC and microtransactions will begin to be reported, and other retailers should begin to report their data once they see the uptake and interest from this chart.
When they launch the GSD charts will hold data from as far back as January 2013. The first combined and individual charts will go live later this month, giving everyone a better insight into the split between digital and physical sales in 2019.
The UK's physical game sales chart will continue to be reported by GfK, but the GSD chart will also be reported alongside it. The combination of these two charts will give a wider view of the industry, and help publishers and developers make certain decisions in their games and marketing strategies.
While the chart will be incomplete without every developer opting in, it's going to be fairly comprehensive from day one. Any companies looking to get involved in the project can do so via Sam Collins at UKIE at UKIE.