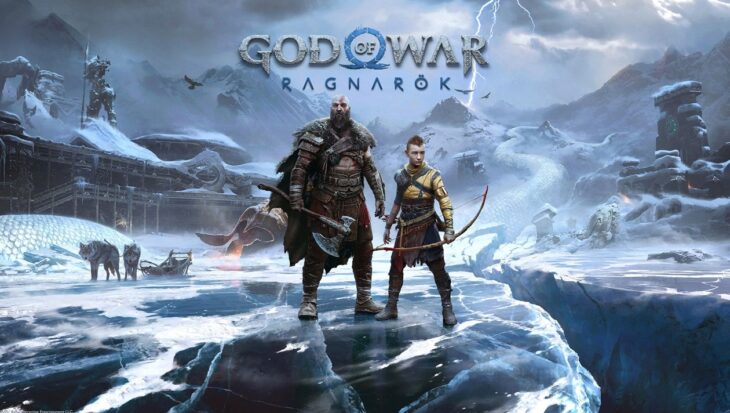 The post-Christmas sales chart, and the last one for 2022, saw some big shifts compared to the previous weeks, though again, it's essentially been the same games just trading places. Just before Christmas, FIFA 23 was at the top of the chart, but the last chart of the year saw God of War Ragnarok go up two spots, even with a 22% sales drop. Sony's latest big-budget title was bundled with the PlayStation 5, helping to explain the end-of-the-year sales spike.
FIFA 23, with a massive 65% sales drop from the week before Christmas, landed at number two. Mario Kart 8, number three this week, fell 4% the week before and an additional 40% this week, which still does not match the drop in sales for Call of Duty: Modern Warfare 2, up 2% two weeks ago and then down 64% after Christmas.
The two biggest movers just before Christmas, Sonic Frontiers and Mario + Rabbids: Spark of Hope, were not able to keep the momentum going, dropping again to number 10 for the former and out of the top for the latter. Two other Switch games, Animal Crossings: New Horizons and Minecraft, rose in their stead, coming in at eight and nine this week.
New titles released in December continued to slide, with the Callisto Protocol dropping to 22 two weeks ago, and then all the way to number 34 last week. Need for Speed Unbound, holding strong at 28 two weeks ago, saw sales decrease by 54%, landing at number 31 after the backward slide.
The biggest loser of new releases from December is Crisis Core: Final Fantasy VII Reunion, going from 8th place in its debut, then freefalling twenty-two spots to 30th, thanks to a gigantic 76% decrease in sales during its second week. Week 3 continued the decline, with a 58% decrease bringing the title all the way down to number 35.
Year-to-year box game sales in 2022 were down over 10% from 2021. The last three months, bolstered by blockbuster AAA releases, helped save the year from being an even larger disappointment.
Below are the best-selling boxed video games in the UK for the week ending December 31, 2022: