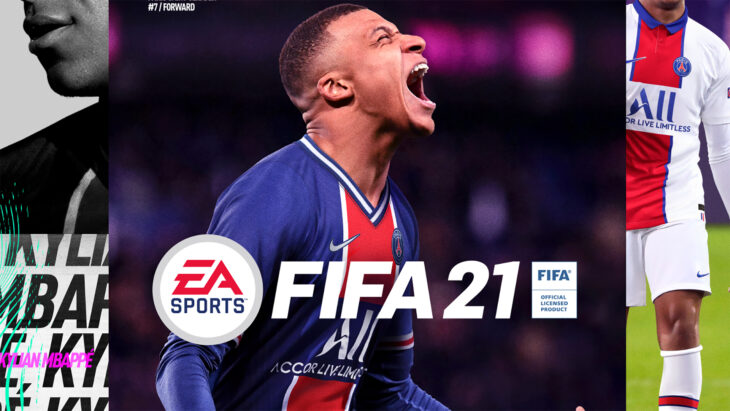 Last week the UK went into its second national lockdown. Unlike the first lockdown, there hasn't been a huge boost to boxed game sales, though there has been an impact of sorts.
Overall game sales for the week were up by 13 percent week-on-week. This is quite a significant jump given that there were no new major releases. Considering that the week before saw the launch of Watch Dogs Legion, a small increase is fairly impressive. PlayStation 4 and Xbox One game sales were fairly flat, but Nintendo Switch games saw a boost of 38 percent week-on-week.
The impact on digital sales in the UK won't be clear until we cover the download chart for the region.
This week is the fifth consecutive week for FIFA 21 at the top of the chart. Sales dropped by a measly 5 percent week-on-week, showing that it's still the clear favourite on shelves. Animal Crossing: New Horizons sits in second place, with sales up by 22 percent week-on-week. Clearly the game's popularity is still enough to convince consumers to purchase it now.
Mario Kart 8 Deluxe saw a sales jump of 41 percent, and now sits in third place. The game is most-commonly bundled with new Switch hardware. This increase in sales shows that more consumers have been buying Switch hardware over the past week.
To back this up, Minecraft for Nintendo Switch is now in fifth, with sales up by 39 percent week-on-week. The game is a hit with children, and will be an essential purchase for anyone picking up a new Switch console.
Super Mario 3D All-Stars is in sixth, with sales up by 24 percent week-on-week, and Ring Fit Adventure is up in seventh, with sales up by 69 percent week-on-week. Ring Fit Adventure was sold out multiple times in the first lockdown, but now stock is at a comfortable level it should sell very well as a brilliant way to keep fit at home.
Watch Dogs Legion dropped from second to fourth with a fall in sales of 58 percent week-on-week. The game was the best-selling of the week with digital and physical sales combined, though it sold far better on digital platforms.
This week saw no large releases, but there were a number of smaller ones. L.O.L surprise Remix: We Rule The World debuted in tenth place. The game is a collaboration between Nintendo and Nighthawk Interactive on their popular doll brand L.O.L Surprise.
Further down the chart, Paw Patrol: Mighty Pups Save Adventure Bay, from Outright Games, entered the chart in twelfth place. The game is clearly appealing to parents and children, with 80 percent of all sales for the Nintendo Switch version, 14 percent on PlayStation 4, and 7 percent on Xbox One.
Need for Speed: Hot Pursuit Remastered, a highly anticipated remaster from EA, re-entered the chart in thirty-fifth place. PlayStation 4 accounted for 61 percent of all of the release's sales.
The final new game for the week was Dirt 5 from Codemasters. It enters the chart in thirty-eighth place, with 67 percent of all sales for the Xbox One version. It may appear as though the game has had a poor launch, but it's being touted as one of the key Xbox Series X launch games, so sales may increase over the week on the digital chart.
Lastly, Pikmin 3 Deluxe, the port of the Wii U version for the Switch, dropped from seventh to twenty-seventh with a fall in sales of 66 percent week-on-week.
The top ten best-selling video games at retail in the UK for the week ending November 7, 2020 were as follows.