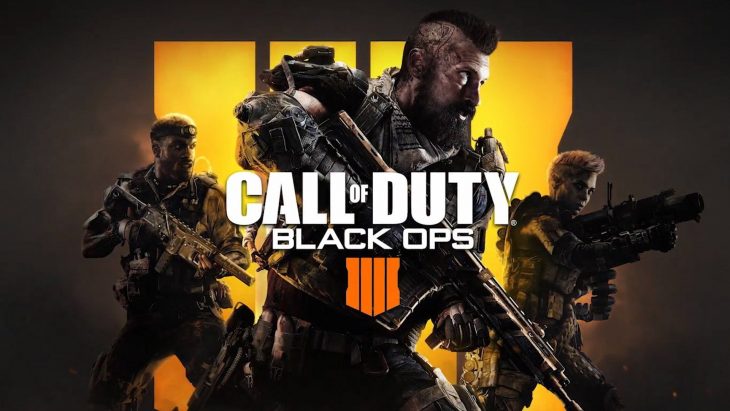 With the launch of Call of Duty: Black Ops 4 many companies are trying to take advantage of one of gaming's biggest yearly releases for marketing purposes. While it's not common to see fast-food outlets offering bonuses in-game for a game, it's pretty rare to see one offering a brand new game for the price of fish and chips.
In their latest marketing campaign Uber Eats are offering a free copy of Call of Duty: Black Ops 4 for every order of Cod and Chips placed with them from one of three Harry Ramsden's restaurants in either Manchester Trafford, Birmingham Arena, or London Victoria.
All customers have to do between the 12th of October and 14th of October is order a meal named 'Cod for COD' from one of these outlets for £7.99. When the order arrives the customer is given a printed code for the PlayStation 4 version of Call of Duty: Black Ops, which they can then download and play.
The advantage to consumers here is twofold. Firstly the player doesn't need to spend any time cooking on the evening they get the game, which gives them more time to play. The second advantage is that the game costs them a fraction of what it's selling for everywhere else, between £45 and £50.
Based on the fact that the game is on offer for such a cheap price Uber Eats are bound to see a lot of uptake in business over the next few days. Harry Ramsden's is also likely to see a lot more business this weekend as well, all of which should help offset the hefty cost of giving away copies of a brand new game for almost nothing.
An Uber Eats spokesperson told press that their motivation for the offer focussed around helping players avoid needing to go to the shops and then cook, giving them an advantage over others. It's unclear as to whether the promotion is for Uber Eats or Harry Ramsden's restaurants, but the marketing wouldn't have worked with any other type of fast-food outlet, fish and chips very much needed to be the best-looking option on the menu.
Unfortunately there are no vegetarian or vegan alternatives for this offer, so any gamers with an appetite for something other than meat will simply have to pay full price for the game. However there is always the possibility that everyone is taking advantage of the offer regardless of whether they eat the meal or not.