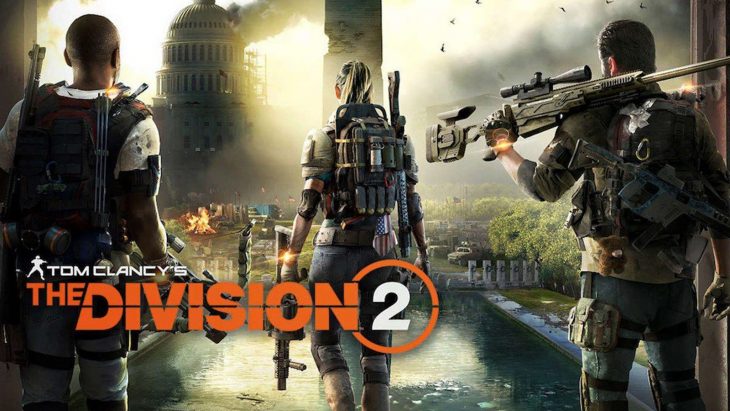 The NPD Group's report for March 2019 showed that Tom Clancy's The Division 2 debuted well in the UK. The game also performed well in the US, claiming the title of best selling game in both physical and digital sales charts.
Total spending in the US on accessories and game cards, hardware, and software reached $1.2 billion for March 2019. This figure is actually down year-on-year by 11 percent due to a decline in sales across all four of these segments.
Spending for the first quarter, the period between January and March, in total was down by 2 percent year-on-year to $3.2 billion. Hardware spending saw a decline for this entire period of 13 percent, while software and accessories and game card sales both increased year-on-year by 2 percent.
For March specifically accessories and game card sales saw a year-on-year decrease in sales of 7 percent to $349 million.
The biggest drop in hardware spending occurred in March, with a decrease of 15 percent year-on-year leading to a total revenue for the month of $282 million. However, even though hardware sales have taken a hit the Nintendo Switch continues to sell well into this first quarter of the year. The Nintendo Switch is so far the best-selling console for both March and the entire quarter in dollar sales and units sold.
Software sales were down for March by 11 percent year-on-year to $547 million. This figure includes sales across consoles, PC, portable, and both physical and digital game sales. While The Division 2 was the best-selling game for the period, Sekiro: Shadows Die Twice came in a close second place. This beats the launch sales for From Software's last release, Dark Souls 3, in terms of worldwide digital sales. However, in terms of US physical and digital sales the game didn't quite win out against its predecessor.
March is the first month that full game sales from the Nintendo eShop were recorded in the NPD report. This means that sales from the platform were included for the following publishers; Activision Blizzard, Capcom, Bandai Namco, Electronic Arts, Deep Silver, Square Enix, Paradox Interactive, Ubisoft, Take 2 Interactive, and Warner Bros Interactive Entertainment.
The top 20 best-selling games for March 2019 according to the NPD Group are as follows.