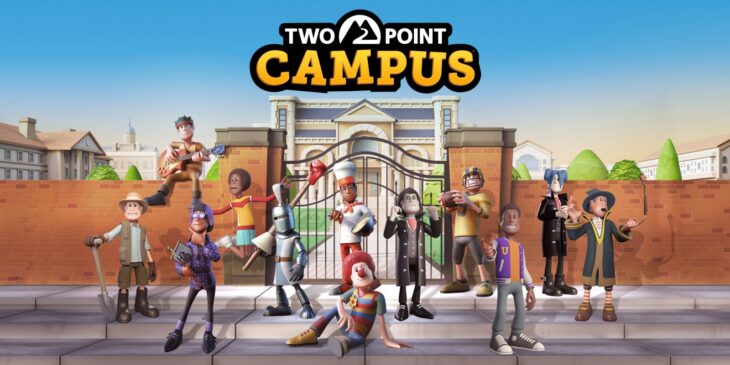 The latest release from Two Point Studios, Two Point Campus, has debuted at No.2 in the UK boxed sales charts.
It is worth noting that this data only includes boxed sales, and as a strategy game, Two Point Campus will likely do extremely well as a digital download, especially on PC. Digital sales data will be available sometime later this week.
When it comes to the boxed sales in the UK, 64% of all copies were accounted for by the Nintendo Switch version of the game, followed by the PlayStation 5 version which accounted for 19% of the sales. The PlayStation 4 and Xbox Series X/S versions of Two Point Campus accounted for 12% and 5% of the sales respectively. The game was also released on the Xbox Game Pass service, just like its predecessor, Two Point Hospital.
The game that stopped Two Point Campus from being the best-selling title this week was the latest installment of the Horizon franchise, Horizon: Forbidden West, which remains at the top of the UK boxed charts mostly due to bundles with PlayStation 5 consoles, as well as the pricing discounts at UK retail. Compared to last week, Horizon: Forbidden West sales have increased by 35%.
Overall, it was a very slow week for boxed video game sales for the last seven days in the UK. Apart from the top two best-selling games, all other titles within the top ten have had sales declines compared to last week.
Except for Two Point Campus, there were no new releases within the top ten this week.
The latest Xenoblade Chronicles entry for Nintendo Switch, Xenoblade Chronicles 3, retained its downwards slide on the charts, landing at No.15 this week with its sales down by 50% week-on-week.
Below are the best-selling boxed video games in the UK for the week ending August 13, 2022: