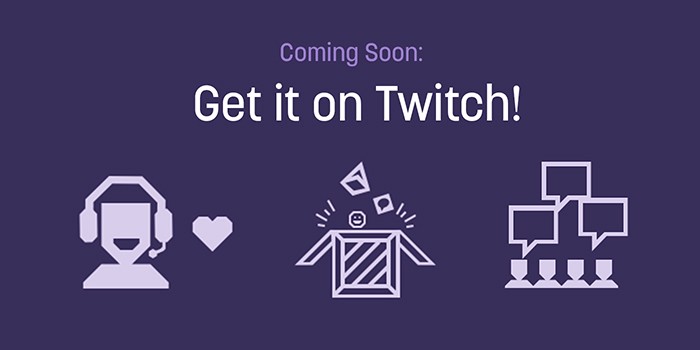 The streaming service Twitch announced that they would soon be selling games through partnered streamer's channels. The new service aims to further support Twitch partnered streamers, as well as offer customers additional digital rewards for purchasing their games through Twitch.
Currently Twitch allows gamers to stream their gameplay to hundreds of thousands of people around the world. Some streamers have grown to build a career out of playing video games for their audiences, though there are still many who stream for fun. Now Twitch is offering to give 5% of game sales to the partnered streamer when fans buy a game from their channel page.
The option to purchase a game will be available on all channels, not just those who are partnered with Twitch, but that doesn't mean that all streamers will receive 5% of the sales revenue. That means a streamer needs to be streaming at least 3 times a week, have an average viewership of 500+, and have content that complies with Twitch terms of service and DMCA Guidelines.
The new platform will launch in the spring, beginning with games from Telltale Games, Ubisoft, Hi Rez Studios, Digital Extremes, Fred Wood, Double Fine Games, tinyBuild, Jackbox Games, Devolver Digital, Raw Fury, Trion Worlds, Gambitious, iNK Stories, Blue Mammoth Games, Proletariat, Versus Evil, Vlambeer, Campo Santo, and Paradox Interactive. Games from these developers such as Firewatch and Ghost Recon Wildlands will be playable through the Twitch Launcher, a system much like Uplay.
The platform doesn't begin and end with selling games through streamer's channels though. Twitch is offering a Twitch Crate with every purchase. These crates are digital loot boxes containing items such as chat badges, game-specific emotes, or even Bits, a currency used by viewers to donate to streamers.
Currently the platform is open for all streamers to sign up for, though it will initially be launching in dollars, with other currencies being integrated in the months following launch, with payments accepted only through an Amazon account. Since Amazon own the streaming giant this is no surprise, but it seems as though Twitch Prime customers won't get any discount on their purchases.
Related Topics:
Twitch
---