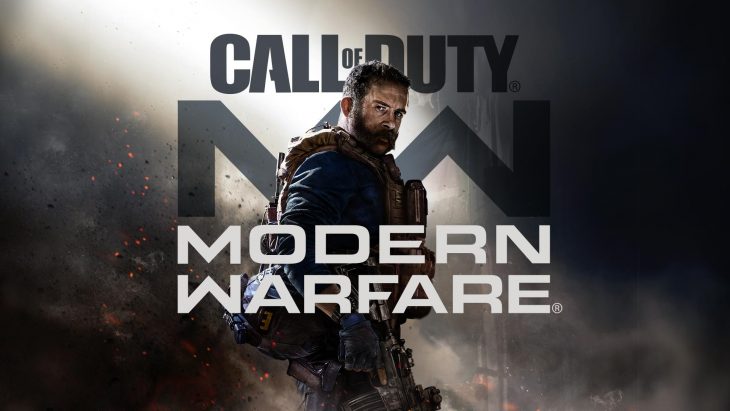 Call of Duty: Modern Warfare was the best-selling game in December 2019 in the US in terms of dollar sales. The game was also the best-selling game of 2019, continuing the trend that the franchise has set for years now.
The NPD Group has data that shows that Call of Duty games have consistently been the best-selling games of the year for the past decade. The only exceptions to this are 2013, when Grand Theft Auto 5 claimed this title, and 2018, when Rockstar Games' other release Red Dead Redemption 2 did the same. Overall the Call of Duty franchise has been the best-selling franchise for 11 consecutive years.
Star Wars Jedi: Fallen Order was the second best-selling game in December, ending 2019 as the sixth best-selling game. However, the latest Star Wars game did claim the title of being developer Respawn Entertainment's best-selling game in history.
While MLB The Show 19 didn't break into the top 20 best-selling games for 2019, it is now the best-selling baseball game in US history.
Luigi's Mansion 3 was the fifth best-selling game for December, and 18th for the year, which is very impressive considering this will be based on physical sales alone. Nintendo has a total of nine games in the top twenty best-selling for the year, eight of which are in the top ten.
Dollar sales for software were down by 13 percent year-on-year in December 2019 at $1.1 billion. For the year overall, software sales were down by 9 percent year-on-year at $6.6 billion, with the only platform that showed growth being the Nintendo Switch.
The Nintendo Switch was the best-selling hardware for December 2019, and for the full-year of 2019, while the PlayStation 4 took that title for all previous years. Hardware spending in December 2019 was down year-on-year by 17 percent at $973 million, with full-year spending down to $3.9 billion, a drop of 22 percent year-on-year.
Accessory and game card revenue also dropped in December to $869 million, a decrease of 14 percent year-on-year. Full-year sales fell to $4.1 billion, a drop of 7 percent year-on-year, with the Nintendo Switch Pro Controller being the best-selling accessory for 2019.
The top twenty best-selling games in the US for the week between the 1st of December 2019 and the 4th of January are as follows.
The top twenty best-selling games in the US for 2019 are as follows.