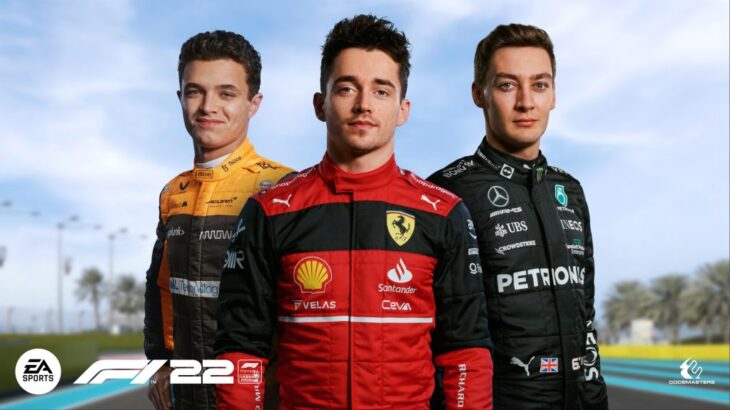 During the month of July, console sales significantly declined across all three major platforms compared to June.
According to the latest GfK data, almost 104 000 video game consoles were sold in the UK in July 2022, which is a 16% decrease compared to June. On an annual scale, overall console sales are down by 38% compared to the previous year.
In July 2022, PlayStation 5 consoles sales dropped less (only 14%) compared to other platforms making it the second best-selling console in the UK behind Nintendo Switch.
According to the data from GSD, 1.79 million physical and digital video games were sold in the UK in July 2022. This marks a 17% year-on-year sales decline compared to July 2021, and a 32% decline compared to the previous month.
F1 22 has stayed at the top of the charts for two months in a row.
The Quarry, which was released in June, charted at No.8 while the best-selling new release was Xenoblade Chronicles 3 which debuted at No.13, a week after its launch.
When it comes to physical sales, Lego Star Wars: The Skywalker Saga was the best-selling title, with F1 22 following closely behind it. Nintendo Switch Sports, Xenoblade Chronicles 3, and Mario Kart 8: Deluxe came in at No.3, 4, and 5 respectively.
Horizon: Forbidden West seems to be doing extremely well on the physical charts. This is attributed to Horizon: Forbidden West hardware bundles which account for more than 50% of all PlayStation 5 sales.
GfK boss, Dorian Bloch, said that the increase in PS5 sales is due to the success of the Horizon Forbidden West Official Bundles, as well as the overall better availability of the PS5 stock in the UK.
He added that ever since the official bundles launched, more than 50% of PS5 sales in the last three months were accounted for by two of them, which would explain Horizon: Forbidden West's high position on the charts.
He also said that this was not as prominent recently, however, despite that, many retailers are bunding Horizon: Forbidden West with the standard PS5 consoles, especially if they have no official bundles in stock.
He concluded by saying that after Horizon: Forbidden West's very successful launch, the game maintained its high position on the charts thanks to these bundle deals, and would likely continue to do so for the foreseeable time.
More than 551,038 accessories and add-on products were sold in the UK during July 2022 which is a 5.7% decline compared to the previous month, and a 4,8% decline compared to July 2021.
The leading accessories were DualSense Wireless Controller White at No.1 followed by DualSense Wireless Controller Black. The Stealth C6-100 Gaming Headset made by A4T jumped 147 place and charted at No.5 due to being bundled up with the PlayStation 5 consoles at Argos.
Bloch informed that the surge of Logitech Driving Force G29 wheel for PS4 and PS5 (No13) and as well as the G920 for Xbox and PC (No14) in July benefited the most from Prime Week.
Below are the top twenty best-selling video games in the UK in July 2022:
1. F1 22
2. LEGO Star Wars: The Skywalker Saga
3. Grand Theft Auto 5
4. FIFA 22
5. Red Dead Redemption 2
6. Nintendo Switch Sports*
7. Call of Duty: Black Ops 3
8. The Quarry
9. WWE 2K22
10. EA Sports UFC 4
11. Far Cry 6
12. Elden Ring
13. Xenoblade Chronicles 3*
14. NBA 2K22
15. Star Wars Jedi: Fallen Order
16. Mario Kart 8: Deluxe*
17. Minecraft: Switch Edition*
18. The Crew 2
19. Grand Theft Auto Online
20. Mario + Rabbids: Kingdom Battle