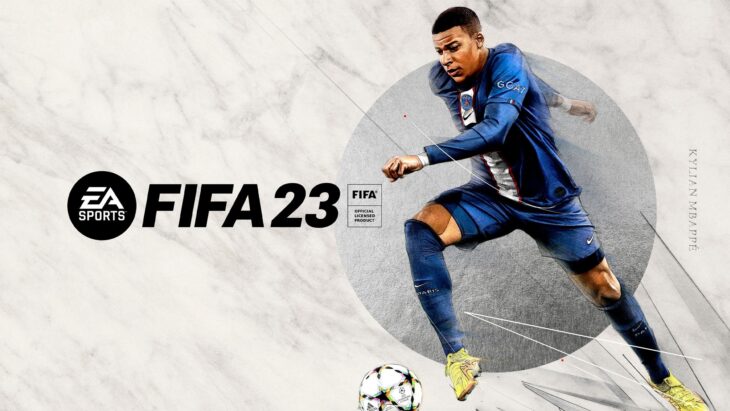 GSD data for 2022 is now available, giving insights into the state of the European gaming industry, which was mostly good for the past year with 159 million games sold, digitally and physically. The total breaks down to 82.5 million digital downloads and 76.6 million physical game sales. Tempering the overall sales numbers is when compared to 2021, it's a 7.1% drop from last year.
New game sales, meaning titles released in 2022, were up 16% over new releases from 2021. FIFA 23 finished the year at 3% above FIFA 22, while Call of Duty: Modern Warfare 2 was up significantly, 73%, compared to Call of Duty: Vanguard.
The dual-game release of Pokemon Scarlet and Violet, 16th and 14th respectively in the overall top 20, doesn't tell the complete story, if the sales were combined, the title would be in 6th place. Nintendo does not share digital sales data making all the Switch games appear to have sold less than they truly did this year. This is relevant as 7 Nintendo Switch exclusives placed in the top 20, the most of any major console.
FIFA 23 was the top seller across most of Europe, there are only a few exceptions, followed by Modern Warfare 2 and then Elden Ring. Grand Theft Auto 5 and FIFA 22 were the top-performing titles from previous years, while the bottom part of the top 10 is dominated by PlayStation Exclusives: God of War Ragnarok, Horizon Forbidden West, and Gran Turismo 7 in the 10th spot.
In terms of countries, the U.K. remains the #1 market in Europe, even with a 6% decrease year-to-year, with Germany a close second though sales dropped 13%. France was down only 3% in third place, while Spain and Italy saw gains of 1% and 2% respectively.
5.3 million consoles were sold, not counting the U.K. or Germany, which is a 25% drop from 2021, with only the Xbox Series consoles seeing a gain of 4.4%. Despite that gain, Microsoft's console was in third place for the year, trailing the Nintendo Switch (down 15%) and PlayStation 5 (down 35%). The Switch was the top seller in most countries, with only Denmark and Sweden, where the PlayStation 5 was on top, and Norway, which sold the most Xbox consoles, as exceptions.
Accessory sales were down 105 with 18 million sold across all tracked markets, led again by the PlayStation 5 DualSense (a 12% increase), followed closely by the PlayStation 4 DualSense (down 3.2%). Nintendo Switch Joy-cons, down 23.7%, and Xbox Series Wireless Controllers, a 32.2% decrease, rounded out the top accessory sellers for the year.
For non-controllers, the Sony PlayStation 5 Pulse 3D Headset was the top seller though it dropped 3.6% from 2021. 22.4 million point and wallet cards were sold, an 8% drop from last year.
1. FIFA 23
2. Call of Duty: Modern Warfare 2
3. Elden Ring
4. Grand Theft Auto 5
5. FIFA 22
6. Pokémon Legends: Arceus*
7. God of War Ragnarok
8. LEGO Star Wars: The Skywalker Saga
9. Horizon: Forbidden West
10. Gran Turismo 7
11. Mario Kart 8: Deluxe*
12. Red Dead Redemption 2
13. Nintendo Switch Sports*
14. Pokémon Violet*
15. F1 22
16. Pokémon Scarlet*
17. Minecraft: Switch Edition*
18. Assassin's Creed Valhalla*
19. Kirby and the Forgotten Land*
20. Mario Party Superstars*