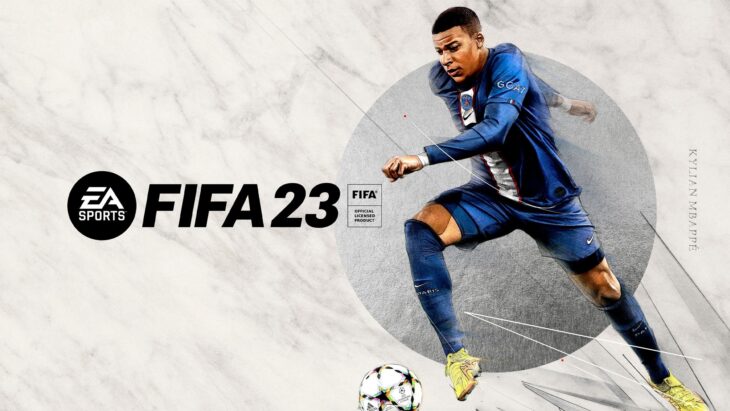 FIFA 23, EA's latest entry in the long-running franchise ended the month of September with overall sales 6% higher than the previous entry, FIFA 22. After FIFA 23 at the top of the chart, there is a large gap before reaching the rest of the entries. Despite FIFA's stellar performance the rest of the market is down compared to September 2021.
Game sales totaled 14.4 million, including physical and digital sales, a 10% drop from the previous September. Breaking this figure down does not make the decrease any easier as digital sales were 8.57 million, a decrease of 13.8% and physical sales were 5.82 million, a decline of 3.7%.
Coming in second place was the typically American-centric NBA 2K23 as basketball continues to grow in popularity. NBA 2K23 ended the month up 10.5% from the first month's sales of NBA 2K22. Also placed in the top 3 is Splatoon 3, continuing a stellar run for Nintendo this month.
Most of the list is comprised of titles that have been selling well all year, such as Bandai Namco's Elden Ring and Rockstar's Grand Theft Auto 5/Red Dead Redemption 2 pairing which have been in the top 20 sales since release. Recent releases including The Last of Us: Part 1, a PS5 exclusive, and the Saints Row remake by Deep Silver placed in the top 10 but represent a sharp decline from the Switch-heavy September 2021 top 10.
The overall negative performance is not confined just to sales of new games, new consoles were down 20% compared to this time last year. Gaming accessories were not spared from the market downturn with a year-over-year decline of 7%, selling 1.44 million during September. Compared to August, 1.44 million represents a gain of 22%.
Nintendo Switch was the top-selling console with 394,000 units sold across Europe. Sales of the Switch console were up 11% from August, likely given a boost by the popularity of Switch-exclusive Splatoon 3. PS5 and Xbox also performed well, with the former up 28% from August while Xbox saw the largest rise by selling almost 100% more consoles compared to August.
The top accessory for the month was again the PS5 Dualsense controller with the PS4 Dualsense in second place. The best non-controller was the PS5 Pulse 3D Headset in 5th place. Points cards were up compared to August by 8.5% but continued the trend of being down compared to the previous September with a 6.1% decrease.
1. FIFA 23
2. NBA 2K23
3. Splatoon 3*
4. Grand Theft Auto 5
5. The Last of Us: Part 1
6. Red Dead Redemption 2
7. F1 22
8. Mario Kart 8: Deluxe*
9. Saints Row
10. Assassin's Creed Valhalla
11. Gran Turismo 7
12. Tom Clancy's Rainbow Six: Siege
13. Nintendo Switch Sports*
14. Sid Meier's Civilization VI
15. Minecraft: Switch Edition
16. Elden Ring
17. Assassin's Creed Odyssey
18. LEGO Star Wars: The Skywalker Saga
19. Teenage Mutant Ninja Turtles: The Cowabunga Collection
20. Riders Republic