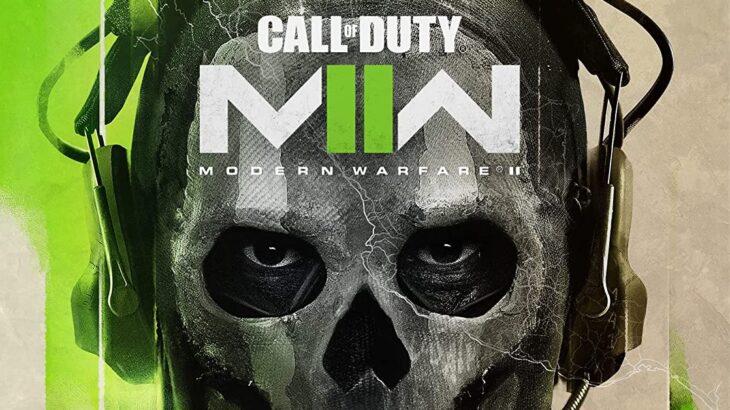 With nearly 12 million games being sold throughout Europe during the month of October, Call of Duty Modern Warfare 2 currently sits soundly on top of the European gaming charts.
The First-person shooter developed by Infinity Ward and published by Activation Blizzard shot straight to the number 1 spot less than one week after its release. Early sales reports show that Modern Warfare 2 has already more than doubled its sales compared to last year's Call of Duty: Vanguard. Modern Warfare 2 has nearly exceeded Call of Duty: Vanguard's total sales and is already in the top 3 best-selling games of the year, after just 2 weeks.
Game sales are up across the board compared to last year's numbers, with the popularity of digital downloads continuing to grow in favor of physical retail copies. Beating the likes of FIFA 23 and the ever-popular GTA V, which take the number 2 and 3 spots respectfully, Call of Duty MW2 looks to be well on its way to becoming this year's best-selling game and one of the highest-grossing Call of Duty of all time.
Rounding out the rest of the top 5 spots are WB Games Superhero Action role-playing game, Gotham Knights, and Nintendo's turn-based action-adventure, Mario + Rabbids: Sparks of Hope.
Several other games also broke into the charts this month. With Paradox Interactive's strategy game, Victoria 3 snapping up the number 9 spot, and Focus Entertainment's survival epic sequel, A Plague Tale Requiem coming in at number 12 on the list.
What is somewhat surprising though, is that it was the PS5 and not the Nintendo Switch, that took the title of the best-selling console for the month. This is the first time in over a year that the Nintendo console has been knocked off the number 1 spot.
With Black Friday and Christmas just around the corner, it will be interesting to see the total number of games sold and if Call of Duty will still be on top of the list come the new year.