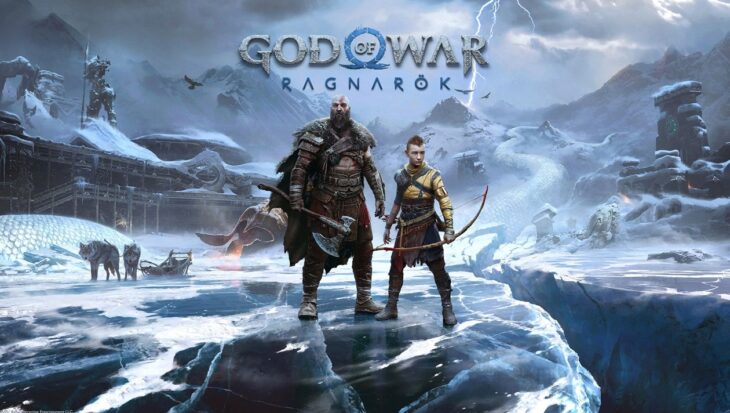 November 2022 sales were 17% lower than last year, with both downloaded titles (7.8 million, a 15% drop) and physical sales (10.4 million, an 18% decrease) suffering from Call of Duty: Modern Warfare 2 breaking with tradition and releasing in October. Activision's latest shooter is the best-selling in the franchise, after one full month of sales Modern Warfare 2 has already sold more than Vanguard has in a year.
FIFA 23, despite the expected boost of the World Cup taking place, also experienced softer sales this year, though it's still the second-best seller, above Modern Warfare 2 but, below Sony's God of War: Ragnarok. Ragnarok sold 62% more units than 2018's God of War did for the same length of time, three weeks. 69% of all God of War: Ragnarok sales were on the PlayStation 5, boosting sales of the console, with the remainder on the PlayStation 4.
Pokemon Scarlet and Violet, if they were combined into one listing, would be the second best seller of the month, but as it stands, the separate titles round out the top 5. 56% of sales were for Violet, with 44% for Scarlet, reflecting the growing fan sentiment around both games. Both titles, collectively, had a better two weeks than Pokemon Brilliant Diamond and Pearl (by 17%) and Pokemon Sword and Shield (by 23%).
Hardware sales also dropped year-over-year, with the 690,000 consoles sold representing a 21% drop from 2021. For the first month of all 2022, the Nintendo Switch was the best-selling console, despite PlayStation 5 sales going up 49% and Xbox sales also increasing by 22%. The Switch accomplished this feat by doubling the sales of the PlayStation 5, which came in a very distant second place.
1.8 million accessories were sold across Europe, an 11% drop from last year at this time. Boosted by the arrival of more PlayStation 5 consoles, the PS5 DualSense controller was the top seller, a 66% increase from last year. 2 million point and subscription cards were sold, a 19% year-to-year decrease from last year.
Top 20 best-selling games in Europe in November 2022 (Digital + Physical):
1. God of War Ragnarok
2. FIFA 23
3. Call of Duty: Modern Warfare 2
4. Pokémon Violet*
5. Pokémon Scarlet*
6. Sonic Frontiers
7. Grand Theft Auto 5
8. Mario Kart 8: Deluxe*
9. Red Dead Redemption 2
10. Football Manager 2023
11. Nintendo Switch Sports*
12. The Last of Us: Part 2
13. Horizon: Forbidden West
14. NBA 2K23
15. Gran Turismo 7
16. LEGO Star Wars: The Skywalker Saga
17. God of War
18. It Takes Two
19. Splatoon 3*
20. Spider-Man: Miles Morales