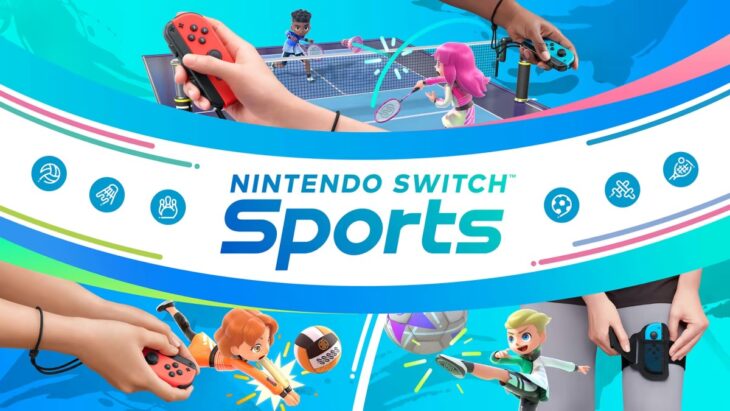 According to GSD, more than 7.9 million physical and digital games were sold in Europe in May 2022.
This represents a 29% sales decline compared to April 2022 and a 21% decline compared to May 2021. Around 4.5 million video game sales last month were via digital download stores.
Nintendo Switch Sports came in at No.1 with physical sales alone with more than half of all European sales being accounted for by France and Germany. The game also took the top spot in Spain and Italy, however, it lost the UK top spot to Lego Star Wars: The Skywalker Saga.
More than 297 000 consoles were sold in Europe, however, this data doesn't include the UK and German markets. This represents a 3% decrease compared to April 2022 as well as a 3% decrease compared to May 2021.
New consoles, including the PlayStation 5 and Xbox Series X/S, seem to be doing better in European markets as their monthly sales have increased by 26%. Nintendo Switch is also doing all right with its sales in May 2022 almost equal to the sales in May 2021, around 135 000 units.
It would appear that the PS5 has had the worst year so far with its sales for the first five months of 2022 being lower by almost 50% compared to the same period last year. Xbox Series X/S sales were almost the same when during the same period of 2021 and 2022, while Nintendo Switch yearly sales have increased by 20%.
More than 992 000 accessories and toys-to-life products were sold in Europe during May 2022, which is a 14% decrease compared to last year and an 8% decrease compared to April 2022.
The best-selling accessory was the PS5 DualSense controller with the PS4 DualShock controller right behind it.
Retailers sold 924 000 point cards last month which is a 7% decrease compared to last year and a monthly sales drop of 11%.
According to the data from Audience, the Sparkers stream tracker, Sniper Elite 5 had more than 50 432 hours broadcast with 1.9 million hours watched on various streaming platforms. This averages out to 37 hours watched for every hour broadcasted.
During May 2022, the average hours watched for Sniper Elite 5 was three times higher than Lego Star Wars: The Skywalker Saga, however, it was also 61% lower than the average hours watched for Nintendo Switch Sports.
Nintendo Switch Sports had more than twice as many average hours watched compared to FIFA 22, and 45% more compared to GTA 5 despite FIFA 22 having 45 times and GTA 5 having 95 times the number of hours broadcast. All of this means that those streamers who chose to broadcast Nintendo Switch Sports had the highest average viewership.
Elden Ring broadcast hours went down by half compared to April, however, its average watched hours saw a 9% decline.
Below is the top twenty chart of the best-selling video games in Europe in May 2022:
1. Nintendo Switch Sports*
2. FIFA 22
3. Lego Star Wars: The Skywalker Saga
4. Grand Theft Auto 5
5. Elden Ring
6. NBA 2K22
7. Horizon Forbidden West
8. Mario Kart 8: Deluxe*
9. Red Dead Redemption 2
10. Gran Turismo 7
11. Kirby and the Forgotten Land*
12. Pokémon Legends: Arceus*
13. Minecraft: Switch Edition
14. Assassin's Creed Valhalla
15. Star Wars Jedi: Fallen Order
16. Animal Crossing: New Horizons*
17. Far Cry 6
18. Mario Party Superstars*
19. Hearts of Iron IV
20. The Sims 4