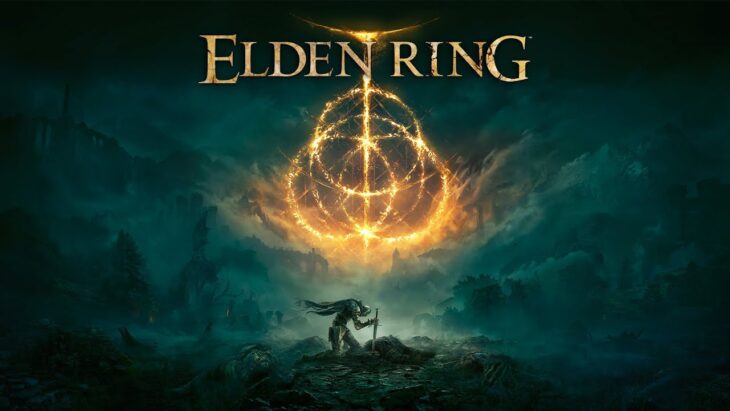 Video game sales have risen during March 2022 all over Europe, likely due to the popularity of Elden Ring and other big releases.
Xbox and PlayStation however, still seem to be struggling due to stock shortages while yearly sales for Nintendo Switch are also on the rise.
More than 14.2 million games have been sold in Europe in March which is an increase of 34% compared to March last year.
Elden Ring was the best seller of the month when it comes to digital downloads, accounting for more than 69% of total sales across all platforms.
It is followed by Gran Turismo 7 which was the best selling game in terms of boxed copies, accounting for 58% of all sales. Around 64% of the sales were accounted for by the PS5 version of the game.
The best-selling game on single-format charts on PS5 was Gran Turismo 7 managing to sell more copies than Elden Ring on PC.
GTA 5 came in at No.4 with its sales increase of 65% compared to March 2021. The PS5 version of the game accounted for 35% of the sales while the PS4 version accounted for 22%. Xbox Series X/S version accounted for 19% while PC and Xbox One accounted for 14% and 10% respectively.
Kirby and the Forgotten Land for Nintendo Switch managed to come in at No.5 and sold extremely well in Germany and France. Kirby sales were up 231% compared to its previous installment from 2018 during the first month of sales.
Another game that sold extremely well compared to its predecessor was WWE 2K22 which came at No.6 with its first-month sales being up by 175%.
Tiny Tina's Wonderlands which is a spin-off title of Borderlands took No. 10.
Lastly, GTA Online charted at No.18 due to its release for Xbox series consoles and Triangle Strategy for Nintendo Switch took No.20.
332 000 consoles have been sold all over the EU during the month, not including UK and Germany. This represents a 14% increase in sales compared to the previous month, however it is also a 39% drop compared to 2021.
Nintendo Switch continues to be the best-selling console with its sales up by 9% compared to March 2021, followed by Xbox Series X/S. Both PlayStation and Xbox platforms are still suffering from stock shortages.
Around 1.32 million accessories and toys-to-life products were sold in Europe which is a small increase in sales compared to February but it is a decline compared to March 2021.
PS4 DualShock 4 was the best-selling controller, managing to beat PS5 DualSense by only around 1000 units.
Both controllers did better than Nintendo Switch Joy-Cons and Xbox Series Wireless controllers which were at No.3 and No.4 respectively. PlayStation's Pulse 3D Headset charted at No.5.
In terms of membership cards and points, 1.4 million were sold across Europe representing a 40% increase in yearly sales and a 14% increase in monthly sales compared to February.
The PlayStation Wallet Top-Up cards managed to stay at No.1 followed by the Nintendo eShop cards at No.2. Xbox Live Gift Card took No.3, Roblox cards was at No.4, and the PlayStation Plus cards charted at No.5.
Below is the top twenty best-selling video games in Europe in March 2022:
1. Elden Ring
2. Gran Turismo 7
3. FIFA 22
4. Grand Theft Auto 5
5. Kirby and the Forgotten Land*
6. WWE 2K22
7. Horizon Forbidden West
8. Pokémon Legends: Arceus*
9. F1 2021
10. Tiny Tina's Wonderlands
11. Mario Kart 8: Deluxe*
12. Mario Party Superstars*
13. Red Dead Redemption 2
14. Assassin's Creed Valhalla
15. NBA 2K22
16. Big Brain Academy: Brain vs Brain*
17. Minecraft: Switch Edition*
18. Grand Theft Auto Online
19. Star Wars Jedi: Fallen Order
20. Triangle Strategy