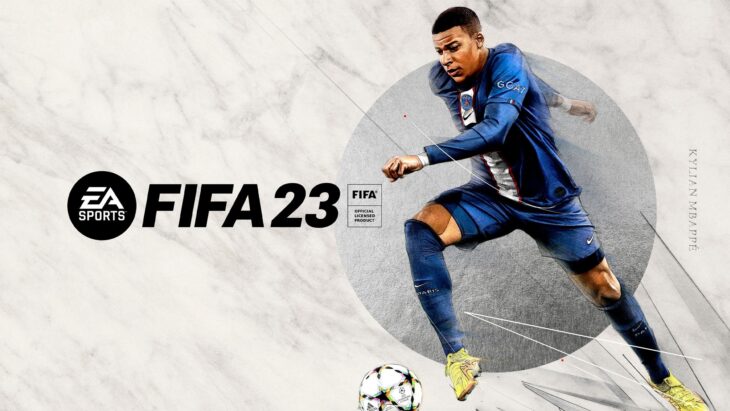 According to the GSD (Games Sales Data) market research, Europe saw a decrease of 19% in total game sales last month despite over 12 million games being sold continent-wide.
The main reason for the slump in sales is said to be the lack of any AAA releases so far this year. Following the longstanding market trends, games like Call of Duty, FIFA, Grand Theft Auto 5, and Red Dead Redemption 2 all enjoyed another good month of sales. As a matter of fact, each one sold more in January of this year compared to January of 2022.
The same cannot be said for all the games in last year's GSD top 10 though. Games like Pokémon Legends Arceus and Mario Kart 8: Deluxe saw a distinct drop in sales figures compared to the previous year.
A couple of new titles entered the charts this month, with EA's much-anticipated remake of Dead Space being the most notable, coming in at No.6. However, sales of the remake may have been hindered by the fact that it was released just one month after the almost identical The Callisto Protocol came out, a game in fact made by some of the original creators of Dead Space.
The numbers support this also as The Callisto Protocol sold more copies in its first two weeks of release than Dead Space did, but seeing as The Callisto Protocol is a completely new title and Dead Space is a remake of a 2008 title, these sales figures aren't overly surprising.
The other games to enter the charts this month mostly come from Japan. Square Enix's Forspoken took the No.11 spot, while Nintendo's Fire Emblem Engage took the No. 12 position and Bandai Namco's One-Piece Odyssey showed up at No.16.
In regards to the number of PS5 consoles sold, almost 500,00 units were sold throughout the European marketplace in January. This not only improved Sony's profit margins but also improved the PS5's stock significantly. Since January of last year, the stock value of the console has risen by more than 15%. This figure is almost entirely due to the more than 200% rise in PlayStation5 console sales across Europe. For those who may have forgotten, there was an incredibly short supply of PS5s last January, making them highly sought after. Since then though, things have stabilized significantly. The PS5 was also the No.1 gaming console for the month in the ongoing "console wars". It finished ahead of both the Xbox Series X and S and its biggest European market rival, the Nintendo Switch, both of which saw sales drop when compared to those of January 2022.
In accessory sales, the PS5 DualSense controller also topped the list as the best-selling accessory product. Sony no doubt hopes that this success continues for the rest of the year and beyond.
1. FIFA 23
2. Grand Theft Auto 5
3. Red Dead Redemption 2
4. Call of Duty: Modern Warfare 2
5. God of War Ragnarok
6. Dead Space
7. Nintendo Switch Sports*
8. Mario Kart 8: Deluxe*
9. NBA 2K23
10. Elden Ring
11. Forspoken
12. Fire Emblem Engage*
13. Sid Meier's Civilization VI
14. Grand Theft Auto Online
15. Pokémon Violet*
16. One Piece Odyssey
17. God of War
18. Minecraft: Nintendo Switch Edition
19. It Takes Two
20. Tom Clancy's Rainbow Six: Siege