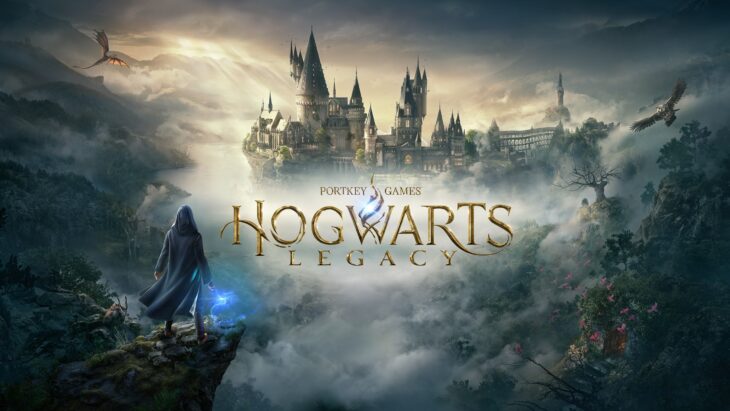 Hogwarts Legacy has made history. With the latest February sales numbers, the best-selling Harry Potter game now has the best-selling non-FIFA title launch in European history. This puts it ahead of Call of Duty, Red Dead Redemption 2, and Elden Ring. In addition, the game is now the fifth-best-selling title of the past 12 months, behind only FIFA, Call of Duty, Elden Ring, and Grand Theft Auto 5.
This success comes without a version available for previous generations. PlayStation 4, Xbox One, and Nintendo Switch will get their own Hogwarts Legacy release later this year, which with the massive install base of those consoles, will likely extend sales throughout the rest of 2023.
Even with the historic launch, February was a disappointment overall, as total sales fell 10% from last year. 12.9 million games were sold, but with the lack of multiple best-sellers compared to 2022's Elden Ring, Horizon: Forbidden West, and Dying Light 2, even Hogwarts Legacy couldn't gain ground.
Atomic Heart, number 9 on the chart, is the best new release besides Harry Potter. Older titles fared better, with Sony's The Last of Us Part 2 reaching number 7 and The Last of Us: Remastered leaping to number 16. Both titles benefitted from the wildly successful HBO series.
Regarding consoles, PlayStation 5 was the best-selling with over 5 times the sales of last February, further evidence that supply shortages are now a thing of the past. Nintendo Switch dropped 28%, still good enough for second place, and sales are expected to rebound with the upcoming release of The Legend of Zelda: Tears of the Kingdom. The Xbox consoles are up 13% from last year but still in third place.
1.27 million accessories were sold throughout Europe, primarily extra controllers, with the PlayStation 5 DualSense remaining the most popular. In total, the drop was negligible, only .02%. Point cards had a more significant drop, 8% from year to year, totaling 1.15 million.
1. Hogwarts Legacy (Warner Bros)
2. FIFA 23 (EA)
3. Grand Theft Auto 5 (Rockstar)
4. Call of Duty: Modern Warfare 2 (Activision Blizzard)
5. NBA 2K23 (2K Games)
6. Red Dead Redemption 2 (Rockstar)
7. The Last of Us: Part 2 (Sony)
8. God of War Ragnarok (Sony)
9. Atomic Heart (Focus Entertainment)
10. Mario Kart 8: Deluxe (Nintendo) *
11. Borderlands 3 (2K Games)
12. Dead Space (EA)
13. Assassin's Creed: Valhalla (Ubisoft)
14. It Takes Two (EA)
15. Nintendo Switch Sports (Nintendo) *
16. The Last of Us: Remastered (Sony)
17. WWE 2K22 (2K Games)
18. Sid Meier's Civilization 6 (2K Games)
19. Gran Turismo 7 (Sony)
20. Minecraft: Nintendo Switch Edition (Nintendo/Mojang)*