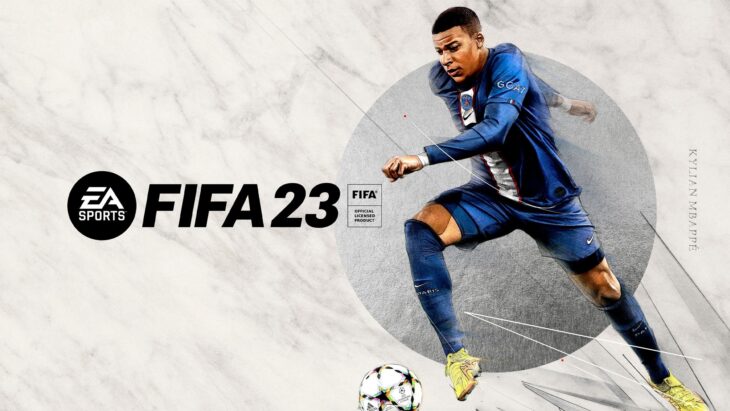 December 2022 saw a significant decrease in overall sales from last year, brought down by a poor showing of new titles. Overall, 27.4 million games were sold, a decrease of 13% from 2021, with a breakdown of 11.4 digital sales and 16 million physical sales, representing a 17% and 10% decrease respectively.
FIFA 23 was the clear top seller for the month with Call of Duty: Modern Warfare 2 in second place, though again, if Pokemon Scarlet and Violet were combined, the title would be number two, instead of four and eight. God of War: Ragnarok is the best-selling console exclusive and only one of two Sony titles to place in the top 20, the other being Gran Turismo 7, back in 18th place.
Compared to last year, FIFA 23 is up 5% while the latest Call of Duty is up 6%, despite releasing a month earlier than Vanguard. Pokemon Scarlet and Violet are also 5% higher than Diamond and Shining Pearl from last year. That's the end of the good news for December, as the rest of the chart saw big drops from 2021 numbers.
Grand Theft Auto 5 and Mario Kart 8, placing fifth and seventh, saw huge drops from last year. Just Dance, a traditionally strong annual release, performed poorly this year compared to past installments. New releases for December were equally disappointing, with Need for Speed: Unbound placing at number 12, Crisis Core: Final Fantasy VII Reunion at 21, and The Calisto Protocol in 22nd place.
Console sales were also down an amazing 19% from last year despite the increased availability of the Xbox Series X and PlayStation 5. This number does not include the UK or Germany, with the Xbox consoles and Nintendo Switch experiencing a significant drop in sales. Though Switch sales were weak, Nintendo's console was the top seller for the month.
3.66 million accessories were sold across Europe, a 9% decrease from last year, buoyed by the PlayStation 5 DualSense controller which gained ground, with a 5% increase in sales.
1. FIFA 23
2. Call of Duty: Modern Warfare 2
3. God of War
4. Pokémon Violet*
5. Grand Theft Auto 5
6. Nintendo Switch Sports*
7. Mario Kart 8: Deluxe*
8. Pokémon Scarlet*
9. Red Dead Redemption 2
10. Just Dance 2023
11. Elden Ring
12. Need for Speed Unbound
13. NBA 2K23
14. Assassin's Creed Valhalla
15. Sonic Frontiers
16. Minecraft: Nintendo Switch Edition
17. Mario + Rabbids: Sparks of Hope
18. LEGO Star Wars: The Skywalker Saga
19. Gran Turismo 7
20. Splatoon 3*