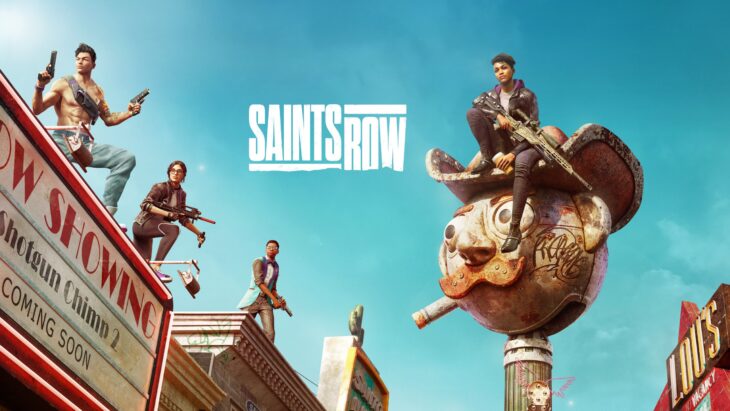 The latest installment of the Saints Row franchise, simply named Saints Row, did not make it to number one on the European August charts, being narrowly beaten by Grand Theft Auto 5.
According to the latest data available, video game sales are down by 12.4%compared to the same period in 2021, despite a number of new titles released, including Saints Row, Sony's Spider-Man Remastered for PC, and Two Point Campus by Sega.
More than 7,7 million video hame units were sold in various European territories during the month of August 2022. This number includes both digital and physical sales.
Grand Theft Auto 5 was the best-selling game in terms of digital sales, while Nintendo Switch Sports sold most physical copies. It is worth mentioning that Nintendo doesn't share data on its digital sales. Around 3.2 million physical video games were sold in August 2022.
Gran Turismo 7 doubled its sales numbers in August compared with July, due to retail promotions and an increase in PlayStation 5 console stock.
Nintendo Switch was the best-selling console in Europe, ahead of PlayStation 5. Around 310,000 video game consoles were sold in August across multiple European markets with Nintendo Switch being the best-selling console by a small margin. It is worth noting that this data doesn't include sales from Germany and the UK. Compared to August 2021, this data shows a 19% decline in console sales.
August turned out to be the second-best month for PlayStation 5 with its console stocks being higher than the first quarter of the year. On the other hand, August represents the fourth-best month for Xbox Series S and X consoles.
When it comes to accessories, the PlayStation 5 DualSense Controller continues to lead the market. More than 1.18 million gaming accessories were sold in Europe in August, representing a 9% decline compared to last year.
Lastly, points/wallet cards have seen a decline of -5% compared to August last year with 0.99 million points/wallet cards being sold in Europe.