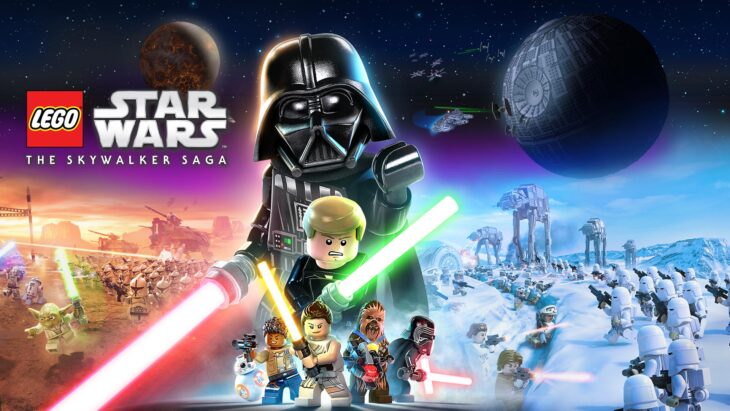 According to the latest GSD data, almost 290 000 video game consoles, more than one million accessories, and around 10.8 million video games have been sold in European markets over the course of last month. These numbers represent a significant sales decline compared to the sales record in March and April last year.
More than 289 000 video game consoles were sold all over Europe in April 2022 which is a 15% decrease compared to March 2022.
It is worth noting that this data includes all major European markets except the two largest ones, UK and Germany.
Nintendo Switch was once again the best-selling console which marks its seventh consecutive month as the best-selling leading platform. PlayStation 5 followed close second and Xbox Series S and X came in third. While the manufacturers of all three platforms have reported stock shortages, Microsoft and Sony seem to be affected to a greater extent. It is worth mentioning that so far, this was the best month of the year for PlayStation 5 in terms of sales.
More than 1.08 million video game accessories and add-on products were sold all over Europe this April which is a sales decline of 19% compared to March 2022.
The best-selling accessory was PlayStation 5 DualSense controller which is reflective of the PlayStation 5 sales increase. The PlayStation 4 DualShock controller came in second.
Around 1.48 million of wallets and point cards were sold in Europe in April, which is a monthly sales decline of 24%.
A total of 10.8 million video games were sold in Europe in April 2022 including both physical and digital sales, which is a 24% decline compared to March. However, it is worth noting that multiple big video game titles were released in March and Elden Ring performed extremely well.
Among the 30 tracked countries, digital sales were recorded to be down by 29% while among the 16 countries that track the sales of retail copies, it was indicated that physical sales were down by 18%. Digital sales are also down by 16% compared to April 2021, however, it is worth mentioning that April last year was a five-week sales month.
Lego Star Wars: The Skywalker Saga was the best-selling game of the month and is currently the fastest-selling LEGO title and the fifth best-selling game in 2022, second only to Grand Theft Auto 5.
Nintendo Switch Sports took No.4, though it is worth noting that Nintendo doesn't share its digital sales data so it is likely that it would have come higher if it did.
Elden Ring dropped to No.2 and FIFA 22 stayed at No.3. Kirby and the Forgotten Lands also went down to No.6, though the game has outsold its predecessor, Kirby Star Allies from 2018, in just over a month.
Below is the top twenty best-selling video games in Europe in April 2022:
1. Lego Star Wars: The Skywalker Saga
2. Elden Ring
3. FIFA 22
4. Nintendo Switch Sports*
5. Grand Theft Auto 5
6. Kirby and the Forgotten Land*
7. Gran Turismo 7
8. Mario Kart 8: Deluxe*
9. Horizon Forbidden West
10. Pokémon Legends: Arceus*
11. WWE 2K22
12. Red Dead Redemption 2
13. F1 2021
14. Minecraft: Switch Edition*
15. NBA 2K22
16. Mario Party Superstars*
17. Football Manager 2022
18. Big Brain Academy: Brain vs Brain*
19. Call of Duty: Vanguard
20. The Last of Us: Part 2