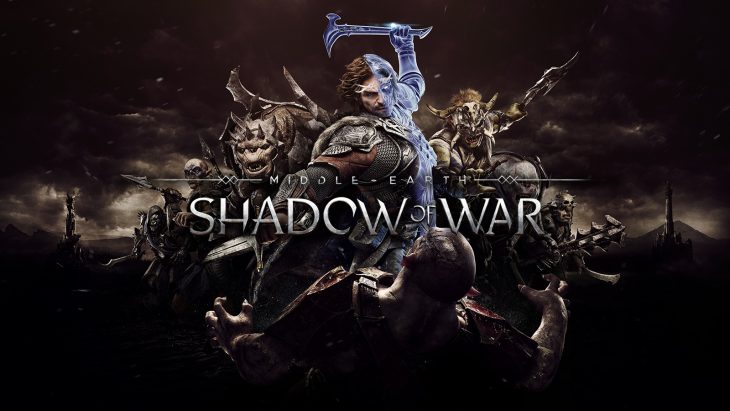 The NPD Group has now officially released its full report for October 2017 video game and hardware sales in the US.
At the top of the chart is Middle-Earth: Shadow of War, the launch month sales for which were 20 percent better than the previous game, Middle-Earth: Shadow of Mordor, which released in 2014.
Second in the chart is Assassin's Creed: Origins in second place followed by Super Mario Odyssey in third. The latest Super Mario title experienced the third highest launch month for any mainline Mario game since the NPD Group began tracking, with New Super Mario Bros Wii and Super Mario Galaxy being the other two.
Total game sales for the month totalled $474 million which is a decrease of 20 percent year-on-year. While a number of big titles game out over the course of the month the NPD Group pointed out that this was always going to be a tough month to beat since Battlefield 1 launched in October last year.
The NPD Group also pointed out that racing game sales have increased by 37 percent year-on-year, and role playing games are up 43 percent year-on-year with a 20 percent jump in October alone. The best-selling game of 2017 to date is Destiny 2 , and the best-selling sports game of 2017 is NBA 2K18. Finally Activision Blizzard is the number one company in terms of games sales this year, but Ubisoft has had the strongest month in October.
Moving onto hardware the Nintendo Switch was the best-selling console of October, but the PlayStation 4 is still the best-selling console of 2017 so far. The total US hardware spend for the month was $238 million, an increase of 10 percent. Year-on-year hardware spending has seen a rise of 19 percent to $2.3 billion, the key contributors to which the NPD Group says are plug in and play consoles like the SNES Classic, the Nintendo Switch, and the Playstation 4.
The Dualshock 4 was the best-selling accessory for October, and is now the best-selling accessory overall for 2017. Overall, including hardware and software, video games sales have dropped by 11 percent at $825 million despite a growth in hardware sales.
The full list of top 20 best-selling games in the US for October 2017 is as follows:
1. Middle-earth: Shadow of War
2. Assassin's Creed Origins
3. Super Mario Odyssey
4. South Park: The Fractured But Whole
5. NBA 2K18
6. FIFA 18
7. WWE 2K18
8. Madden NFL 18
9. Destiny 2
10. Forza Motorsport 7
11. Gran Turismo Sport
12. Grand Theft Auto V
13. The Evil Within 2
14. Wolfenstein 2: The New Colossus
15. The Legend of Zelda: Breath of the Wild
16. Mario Kart 8
17. Fire Emblem: Warriors
18. Ghost Recon: Wildlands
19. NHL 18
20. Rainbow Six Siege