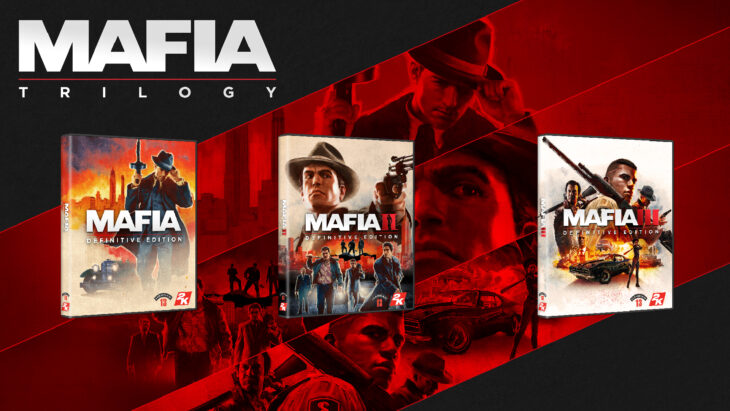 Mafia Trilogy Storms New Zealand's Chart, while Mario Holds Strong in Australia
This week Super Mario 3D All-Stars is still at the top of Australia's game sales chart. However, in New Zealand the game has disappeared completely, replaced by Mafia Trilogy.
New Zealand seems to have had issues with Switch hardware for the last couple of months. Whilst initial sales did push Super Mario 3D All-Stars to the top of the chart there, it's clear that the lack of hardware has caused sales to suffer.
Instead, this week's new releases, Mafia Trilogy and Mafia: Definitive Edition, have moved into the chart. Mafia Trilogy combines Mafia: Definitive Edition, and Mafia 2 and 3 Remastered into one package. The bundle has debuted at the top of New Zealand's chart, with Mafia: Definitive Edition sitting in seventh as a standalone release.
In Australia, Mafia Trilogy has taken second place, with Mafia: Definitive Edition in sixth place. Overall, the two new games have done rather well in both charts, especially considering that they're both remakes/remasters.
Tony Hawk's Pro Skater 1+2 sits in third place in Australia, and fifth in New Zealand. NBA 2K21 takes fourth place in Australia and New Zealand. Both games seem to be selling well enough, though with FIFA 21 on the way next week they may well move further down soon.
Australia still has a couple Switch games in the chart. Outside of the top spot, Mario Kart 8 Deluxe is in seventh, indicating that Switch hardware sales are still going strong. Whether this plays into the lack of Switch hardware in New Zealand is unknown.
Interestingly Nier: Automata is in ninth place in both charts. This is probably due to a combination of the game being discounted on Steam, and the announcement from Square Enix of a new entry in the series during TGS 2020.
The Division 2 has moved up to third in New Zealand. This is almost certainly because of the game's latest seasonal update. The update also adds a new gameplay feature, a tower that players need to fight through for unique rewards.