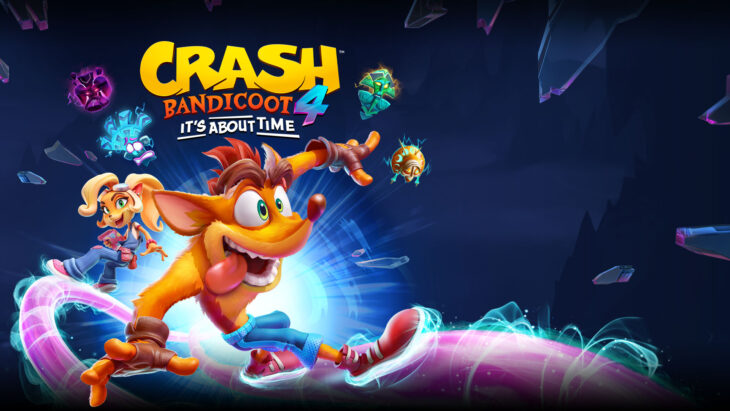 Activision's latest release from Toys for Bob, Crash Bandicoot 4: It's About Time, has stormed the weekly sales charts in Australia and New Zealand.
Crash Bandicoot 4: It's About Time is the first numbered entry in the series in over a decade. The series has a loyal fanbase, all of whom have been eager for a new release for a number of years. The game is true to the series fans love, but also adds in new elements that critics say only enhance the experience further.
The second new release of the week, Star Wars: Squadrons from EA, comes in second in both charts. The game is a budget title, and puts players in the role of pilots in the Star Wars universe. On PlayStation 4, the game is also one of the best PlayStation VR experiences available, which is why so many people have been eager to play it.
Switch games are still lacking from the chart in New Zealand. In Australia however, Super Mario 3D All-Stars comes in third place, still selling strong. Animal Crossing: New Horizons sits in sixth, and Mario Kart 8 is in seventh, showing that hardware sales are still strong in the region.
In New Zealand, The Division 2 is in third place. The game's recent update is clearly a big hit with fans and newcomers, which is why it's selling so well. NBA 2K21 follows in fourth place, and is fifth place in the chart in Australia.
Last week's second place game in Australia, Mafia Trilogy, has fallen to ninth place this week. In New Zealand the game has dropped from the top of the chart right out of the top ten. The standalone release of Mafia: Definitive Edition sits in tenth place though.
In anticipation of the PlayStation 5 release and expansion, Marvel's Spider-Man is in eighth place in New Zealand. With the console launching slightly later there on November 19, 2020, now is a good time to play the game through before trying the expansion.