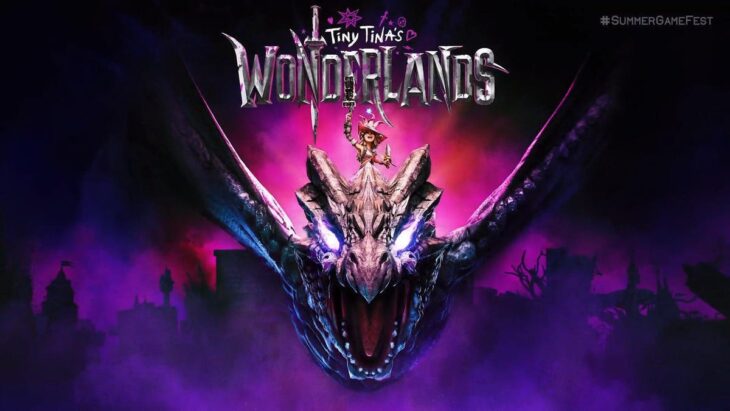 According to the latest GfK data, Tiny Tina's Wonderlands has managed to land at the No.1 place of the UK digital charts.
The newly released Borderlands spin-off title from 2K Games performed extremely well in digital sales. 77% of total sales came from PSN and Xbox Live. Around 55% of the total digital sales were accounted for by Xbox, while PlayStation accounted for the rest.
The PlayStation and Xbox versions seem to have quite similar sales, if we also include the physical sales. This sales distribution between the two systems is very unusual since PlayStation has a larger install base, so it usually has a higher share of sales.
The unusual distribution of sales between PlayStation and Xbox might be the result of the large number of PlayStation 5 exclusive titles that were released in recent weeks, among which are Horizon Forbidden West, Gran Turismo 7, and Ghostwire Tokyo.
Ghostwire Tokyo and the latest installment of the Kirby franchise, Kirby and the Forgotten Land were this week's new releases. Kirby managed to top the UK physical sales charts, however, due to both Nintendo and Bethesda not sharing their digital data publicly, the two games did not appear in the download data.
GTA 5 was No. 1 last week however, it dropped down to No. 4 this week after seeing an 83% decline in its digital weekly sales. GTA Online also dropped from No. 3 to No. 7, while FromSoftware's latest title Elden Ring continued to perform well in digital sales and held its position at No.2.
FIFA 22 came in at No.3 while F1 2021 managed to take spot No.5.
Below is the top ten best-selling digital games in the UK for the week ending March 26, 2022:
1. Tiny Tina's Wonderlands
2. Elden Ring
3. FIFA 22
4. Grand Theft Auto 5
5. F1 2021
6. WWE 2K22
7. Grand Theft Auto Online
8. Star Wars Jedi: Fallen Order
9. Gran Turismo 7
10. Tom Clancy's Rainbow Six: Siege