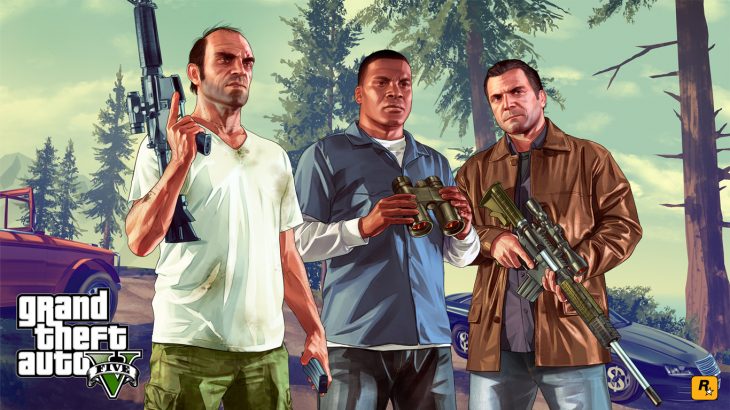 According to the lasted GSD data, Grand Theft Auto 5 was the best-selling digital game in the UK last week.
Last week, the best-selling physical game was Gran Turismo 7, however, Rockstar's Grand Theft Auto 5 easily came on top when it comes to digital sales charts due to the newly released PlayStation 5 and Xbox Series X and S versions of the game. The latest release of GTA 5 managed to become the second-biggest digital launch of the year, coming second only to Elden Ring.
According to the data, 55% of the total digital sales were accounted for by the PlayStation 5 version of the game. Xbox Series X/S version of the game accounted for 6% of 35% of the sales while Xbox One accounted for 6%. Finally, the PC and PlayStation 4 versions of GTA 5 accounted for 3% and 1% of the sales respectively.
These splits of the percentages were influenced by various ways the game was launched on the latest PlayStation and Xbox consoles.
The PlayStation 5 version of GTA 5 launched with a price tag of £8.75 while the Xbox Series X and S had a price tag of £17.49. This is due to Sony signing a three-month deal with Rockstar that offers players a free GTA Online copy. While GTA Online is available as a separate purchase, it also comes bundled up with GTA 5 which is why the PS5 version of GTA 5 is cheaper than the Xbox version.
GTA Online charted at No.3 based only on Xbox Series X/S sales due to the charts only tracking premium games and not free games.
Elden Ring came in at No.2, seeing a 39% weekly sales drop with 72% of its total sales being accounted for by digital downloads. It is worth mentioning that Elde Ring is the third biggest new game to release in the last twelve months, behind FIFA 22 and Call of Duty: Vanguard.
Two more new releases made it into the digital Top Ten. Stranger of Paradis: Final Fantasy Origins came in at No.8 with 83% of its digital sales bing on PlayStation platforms with the rest being accounted for by Xbox. Persona 4: Arena Ultimax launched on PC and managed to chart at No.10.
Last week's new release WWE 2K22 fell from No.2 to No.4 with its weekly digital sales dropping by 64%.
Below is the top ten best-selling digital games in the UK for the week ending March 20, 2022:
1. Grand Theft Auto 5
2. Elden Ring
3. Grand Theft Auto Online
4. WWE 2K22
5. FIFA 22
6. Gran Turismo 7
7. F1 2021
8. Stranger of Paradise: Final Fantasy Origin
9. Red Dead Redemption 2
10. Persona 4 Arena Ultimax