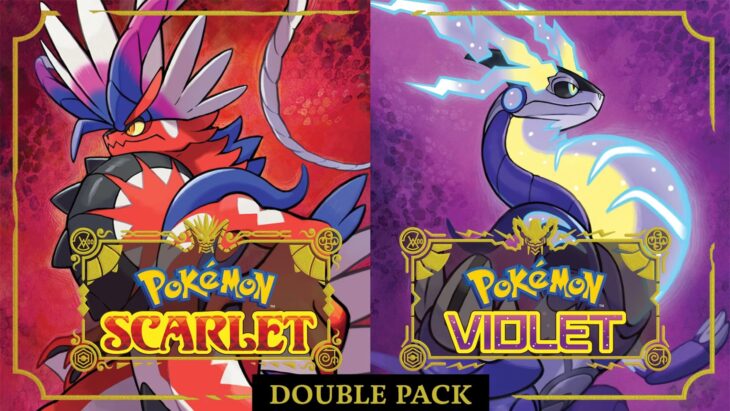 Nintendo Switch and Pokémon Scarlet and Violet finish the year in the top spots
According to Famitsu magazine's end-of-year report for 2022, the annual sales total for boxed games and hardware devices in Japan came in at a whopping ¥374.8 billion ($2.9 billion USD).
This impressive figure marks a 4% increase compared to the ¥361.4 billion ($2.8 billion) spent by Japanese gamers in 2021.
Ending in the top position for the best-selling game in 2022 was Pokémon Scarlet and Violet. Together the pair has sold over 4 million units since its late November release.
In a somewhat surprising result, Splatoon 3 took the 2nd place position, with more than 3.7 million retail copies being sold.
Reports for December showed Splatoon 3 in 1st place, it was only thanks to an influx of Christmas sales that saw Pokémon Scarlet and Violet end 2022 as the best-selling game of the year.
In fact, 9 out of the top 10 games for 2022 were Nintendo Switch titles, 7 of which were published by either Nintendo themselves or one of their affiliates. The only game not published by Nintendo to make the top 10 was Bandai Namco's Elden Ring, which finished the year at number 10.
The European and UK sales charts on the other hand ended the year with neither Pokémon Violet nor Scarlet making the top 10, showing once again that the gaming culture between the two regions still differs greatly.
However, it is worth mentioning that if the European charts had combined the 2 Pokémon games the same way the Japanese charts do, they would have finished the year higher on the list.
For the best-selling console of the year, it's no surprise that the Nintendo Switch came out on top once more, selling over 4.8 million devices in Japan in 2022. This marks an impressive total of 27.7 million units sold in the region since March 2017, when the console was first launched.
The PS5 took 2nd place in console sales, with some 1.2 million consoles sold. This figure doubles the overall sales since launch, which now stands at 2.4 million.
The Xbox Series X|S also had a good year in Japan, selling nearly 270,000 consoles in total. This figure takes Microsoft's total number of consoles sold in Japan to almost 400,000, meaning that Xbox more than doubled its console sales from the previous year.
That's it for the rundown of the Japanese charts for 2022. Check out below for the full top 10 list, as compiled by Famitsu:
1. Pokémon Scarlet & Violet (Switch, The Pokémon Company) – 4.3 million
2. Splatoon 3 (Switch, Nintendo) – 3.7 million
3. Pokémon Legends: Arceus (Switch, The Pokémon Company) – 2.3 million
4. Kirby and the Forgotten Land (Switch, Nintendo) – 966,047
5. Nintendo Switch Sports (Switch, Nintendo) – 887,772
6. Mario Kart 8 Deluxe (Switch, Nintendo) – 742,018
7. Minecraft (Switch, Nintendo) – 548,415
8. Mario Party Superstars (Switch, Nintendo) – 485,594
9. Super Smash Bros Ultimate (Switch, Nintendo) – 441,053
10. Elden Ring (PS4, Bandai Namco) – 356,711