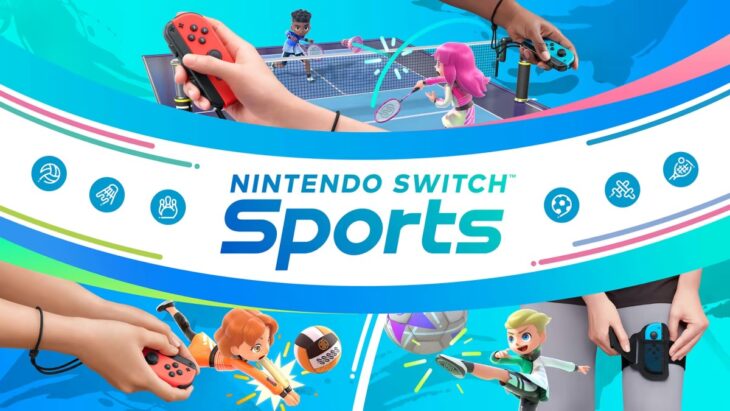 Nintendo Switch Sports, which launched on April 29, 2022, took the top spot on the Japanese charts for the month of May 2022.
The game sold almost 420 000 units during May and was bearly outsold by the Wii Sports, which launched in 2006 and during its first five weeks, Wii Sports sold 553 000 units. It is also worth noting that Nintendo Switch Sports was May's best-selling game in Europe. Nintendo Switch Sports pushed Kirby and the Forgotten Land down from the top spot of the Japanese sales charts, where it has stood for the last couple of months.
The latest installment of the Kirby franchise sold 117 000 copies during May, bringing the sales to a total of 736 287 copies, sold in Japan alone ever since the game launched on March 25, 2022.
Nintendo Switch title, eBaseball Powerful Pro Yajyu, went down by one position to No.3 and the PlayStation 4 version of the game came in at No.7. The two versions of the game sold 119 900 units in May 2022 which means that it would have beaten Kirby and the Forgotten land if the versions themselves weren't considered to be separate SKUs.
The only other new title that managed to reach the Top Ten on the Japanese May 2022 charts was Koei Tecmo's Taiko Risshiden V DX. This title launched on Nintendo Switch on May 19 and came in at No.10 by managing to sell more than 25 000 units.
In total, over 1.6 million video games were sold in Japan in May and Nintendo Switch titles accounted for 86.6% of the sales.
Nintendo Switch also sold 368 000 consoles in May alone which brings the total sales figures to 24.8 million units.
Below are the top ten best-selling video games in Japan in May 2022:
1. Nintendo Switch Sports (Switch)
2. Kirby and the Forgotten Land (Switch)
3. eBaseball Powerful Pro Yakyu 2022 (Switch)
4. Mario Kart 8 Deluxe (Switch)
5. Minecraft: Switch Edition (Switch)
6. Super Smash Bros. Ultimate (Switch))
7. eBaseball Powerful Pro Yakyu 2022 (Switch)
8. Ring Fit Adventure (Switch)
9. Mario Party Superstars (Switch)
10. Taiko Risshiden V DX (Switch)