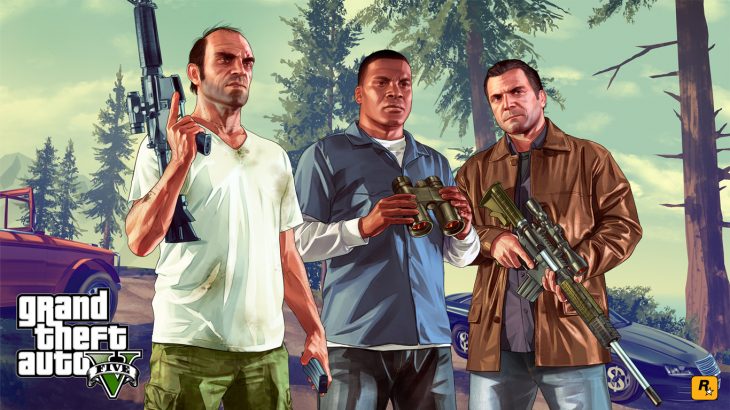 With the third game in the series coming out shortly, Shadow of the Tomb Raider, the first two games have seen a boost in the EMEAA charts. Both Tomb Raider and Rise of the Tomb Raider now feature in the in the top ten, having risen by around 300 places.
Last week Rise of the Tomb Raider was in 331st place in the EMEAA chart, and this week it's risen to 5th. Likewise the original game in the reboot series, Tomb Raider, was in 307th place last week, and is now just inside the top ten chart in 10th place. This phenomenal increase in sales not only demonstrates the popularity of the Tomb Raider reboot series, but also the power that an upcoming release in a series has to increase sales of previous titles.
At the top of the chart in 1st place in Grand Theft Auto 5, which isn't too surprising given the recent DLC release for Grand Theft Auto Online, After Hours. Tom Clancy's Rainbow Six: Siege is in 2nd place, which again isn't surprising given the recent release of the latest Operator expansion, Grim Sky. Monster Hunter World comes in 3rd, which is most-likely thanks to the recent PC version release, even though it's still showing some signs of issues with connectivity.
Star Wars Battlefront 2 has risen from 30th place last week to 4th this week. The game has DLC releasing soon, Elite Corps, which is set in the most-requested time period of the Star Wars universe, the Clone Wars. This DLC adds a lot of player-requested feedback, which has definitely helped boost sales so far.
While the GSD EMEAA chart has a lot of data there is still more to come. No data from the UK will be included in the chart until next year, and some publishers and platforms holders such as Nintendo and Bethesda still don't contribute their digital sales data to the chart. The charts do also include the physical sales of titles as well, which helps form a better picture of how well games are performing throughout all avenues of sale.
The top ten EMEAA chart for the week ending August 25, 2018 is as follows.
1. Grand Theft Auto 5 – Rockstar
2. Tom Clancy's Rainbow Six Siege – Ubisoft
3. Monster Hunter World – Capcom
4. Star Wars Battlefront 2 – EA Games
5. Rise of the Tomb Raider – Ubisoft
6. Call of Duty: WW2 – Activision
7. Mario Kart 8 Deluxe Edition – Nintendo
8. FIFA 18 – EA Sports
9. God of War – Sony
10. Tomb Raider – Ubisoft