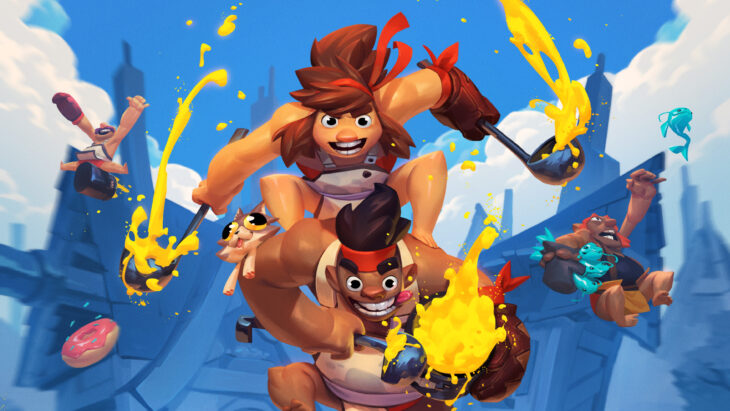 Publisher TinyBuild has announced that it's successfully acquired developer Animal. The developer is based in Pasadena, California, and has been working on an upcoming arena shooter called Rawmen for the last two years.
This acquisition deal is made up of three years of deferred payments that will be paid to Animal based on performance targets over those years. They add up the potential payout to the developer to be $10.2 million.
70 percent of the compensation from TinyBuild will come in the form of shares in TinyBuild. The remaining amount will be paid to Animal in cash. This is a fairly normal acquisition format, with the encouragement there for the developer to push itself and earn more.
Alex Nichiporchik, TinyBuild's CEO, explained that this acquisition was directly driven by an interest in the talent that Animal has under its belt. This is the company's fourth acquisition of the year, and is part of a larger plan to upscale TinyBuild's ambitions.
TinyBuild has been working with Animal over the last two years, and that's in part why this acquisition is happening. Clearly, Animal has shown itself to be a competent developer, and one that can get on well with those at TinyBuild.
TinyBuild is a fairly well-known developer, though not for massive Triple-A titles. Instead, TinyBuild is the publisher for indie smash hits, games that don't make the front page at launch, but garner millions of players and sales over the years following that launch.
TinyBuild is also a safe space for developers that have long-term plans for their games. The market is saturated with games that are thrown out onto Steam and left to fight for themselves. TinyBuild ensures all games are supported, and any extra content that's been designed for the game is able to reach it thanks to the developers being encouraged to continue to add content long after the game has launched. This is how titles make a splash years down the line, and as a result, this added acquisition will almost certainly pay off for the publisher.
Time will tell when Animal's shooter comes out. However, with the details of this acquisition in mind, it's likely to be within the next three years.