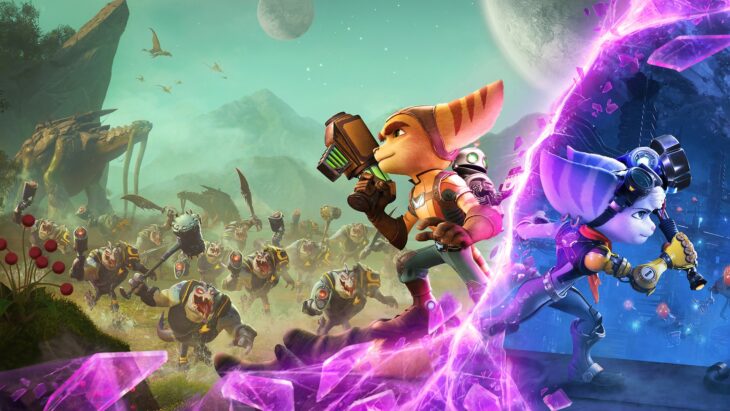 Ratchet and Clank: Rift Apart is the first PS5 exclusive game in the series. It's also one of 2021's most highly anticipated PS5 games, because it's a triple A title from a developer with a pedigree for fantastic products. With the game launching tomorrow, it's now been revealed that it was made without any need for crunch.
Crunch is a term used to refer to the period of extreme overworking that most developers used to go through in the lead up to a game's launch. The time was used to make the game as good as possible for when it launched, and is a hangover from the days before consoles could accept updates.
In the past, a game couldn't be updated, but now there is a lot more space for fixing bugs after launch. As more and more stories of crunch have come out over the years, the public have made it abundantly clear that they'd rather a game was delayed than see people work through crunch. Luckily, the development of the latest Ratchet and Clank title was so timely that it avoided it altogether.
Game Designer Grant Parker at Insomniac Games shared this insight on Twitter this week. He made it very clear that he was pushed to avoid overworking or burning himself out, even if he wanted to stay at work and do a little more at the end of the day. This meant that he was always happy in his work, and the game didn't force him or anyone else to do long stretches of unreasonable hours.
Some studios still have a need for crunch, though the number is shrinking with the growing realization that news of crunch harms a game's sales. In certain companies, employees are expected to work close to 100 hours per week in the lead up to a deadline. The worst part of it is that this is down to a manager chasing a 5 percent bonus on the bottom line of a deal in most cases.
For a PS5 triple A exclusive to have no crunch time is a staggering achievement. It shows that it's possible to make a fantastic game without overworking staff, providing management is constantly working to keep deadlines in order and avoid any unnecessary rush.