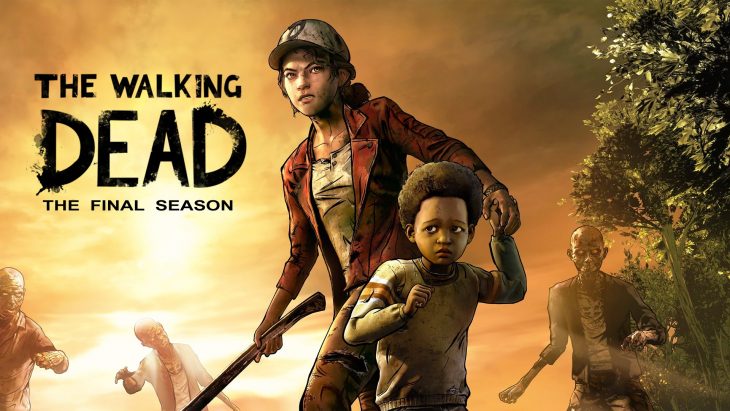 Kinda Funny Games announced during their showcase event that the third episode of the final season of The Walking Dead Telltale Series game will be released on January 15, 2019. Alongside the news a brand new trailer for the episode was shown, revealing a deep parallel running between this story and that of the first season.
The third episode of The Walking Dead: The Final Season is being released by franchise creator, Robert Kirkman's company Skybound. The company stepped in to finish this last season of The Walking Dead Telltale series after the developer closed its doors and let all the staff go, ending all projects in progress.
Skybound announced last month that they had picked up the work on the final season of The Walking Dead, and were working to finish it alongside previous Telltale Games employees. This third episode, Broken Toys, is the first in the four or so they are working to finish and release to all platforms as previously planned.

The company also announced that soon they would be getting all previous seasons of The Walking Dead games back up on digital platforms. Recently these were taken down, putting the future of the final season at jeopardy in the eyes of many, in what appeared to be a routine move by Telltale Games.
It's been confirmed that any consumers who previously purchased the season pass for the Final Season of The Walking Dead will receive all future episodes as promised. The fulfillment of this promise will be a relief to any consumers who purchased the season pass, as up until now it has seemed like the money had gone into Telltale Games and disappeared.
Usually in season of The Walking Dead games a new episode releases each month, but the last episode of this final season of The Walking Dead released just before Telltale Games closed their doors in September.
While this is good news regarding The Walking Dead game it isn't likely that the same will be true for other Telltale Games projects such as The Wolf Among Us 2. Robert Kirkman created The Walking Dead comic series, and has a personal investment that is most likely why he is using his company to finish the game.