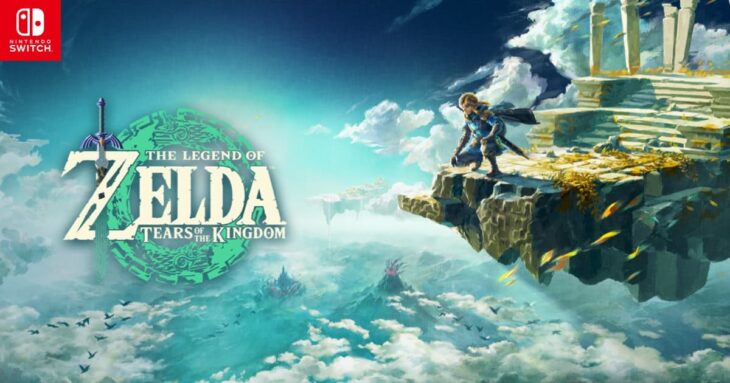 The Legend of Zelda: Tears of the Kingdom has once again secured the top position in the UK boxed charts for the third consecutive week. Despite experiencing a 50% decline in sales compared to the previous week, the Nintendo game remains comfortably ahead of its closest competitor, FIFA 23. Tears of the Kingdom is also making significant strides towards surpassing the sales of Hogwarts Legacy. Though it's only on one platform, the Nintendo Switch, Tears of the Kingdom might be the year's best-seller. However, it is important to note that these rankings are based solely on physical sales, and once digital sales are factored in, Hogwarts Legacy may still maintain a substantial lead.
This week witnessed a decline in sales for most games. FIFA 23 secures the second spot with a 3% decrease in sales as the Premier League season draws to a close. Hogwarts Legacy follows closely at number three, experiencing a 13% drop in sales. Mario Kart 8: Deluxe manages to climb up one position to claim the fourth spot, despite a 5% decrease in sales. On the other hand, Star Wars Jedi: Survivor slips down one place to fifth position, with a significant 24% decline in sales.
Making its debut on the charts, Lord of the Rings: Gollum enters at number six as the highest-ranking new boxed release. Physical sales of the troubled title, which has the dubious moniker of "Worst reviewed game of the year" on Metacritic, managed to surpass LEGO Drive 2k.
Analyzing Gollum's boxed sales, it is revealed that 70% of the sales were attributed to the PS5 version, while Xbox and PS4 accounted for 20% and 10%, respectively.
Back to the latest LEGO game, Drive 2k experienced a significant decline of 41% in sales, dropping to the thirteenth position. Despite an 18% decrease in sales, Dead Island 2 manages to maintain its place in the top ten at number ten, while Minecraft Legends remains at number eleven, with a 17% decline in sales.
Below are the best-selling boxed video games in the UK for the week ending May 27, 2023: