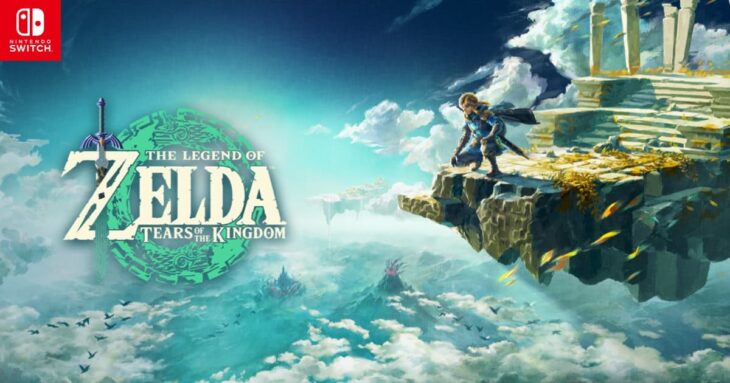 In its second week, The Legend of Zelda: Tears of the Kingdom retains the top position despite a significant 73% decline in sales compared to the previous week. While this drop may seem substantial, it is not uncommon for highly anticipated games to experience a decrease after an impressive initial sales surge. When Tears of the Kingdom launched last week, it quickly became the highest-selling boxed release of the year, meaning that with the expected second-week drop, it would exceed the average of 50%-60%.
After just two weeks on the market, Tears of the Kingdom has surpassed Link's Awakening on the Nintendo Switch and Ocarina of Time 3D on the Nintendo 3DS, securing its place as the sixth best-selling Zelda game in the history of the UK market.
This week's sole new release is LEGO 2K Drive, entering the charts at #7. Although its launch is not particularly groundbreaking, the proximity of its release to Zelda likely affected its performance. However, LEGO games generally exhibit long tails, indicating the potential for growth over time. In terms of platform distribution, physical sales of LEGO 2K Drive were divided as follows: 37% on PlayStation 5, 31% on Nintendo Switch, 18% on Xbox, and 14% on PlayStation 4.
A sale on Pokémon Scarlet by Amazon propelled the game back into the Top Ten, with Scarlet climbing 12 places to claim the #6 spot, bolstered by a significant sales increase of 124%. Left far behind is Pokémon Violet, with the sales discrepancy between the two titles continuing to widen.
Returning to Zelda, its predecessor, Breath of the Wild, makes an appearance at #8 with a notable 21% sales surge compared to the previous week. Additionally, Skyward Sword HD, a Wii remaster, experienced a remarkable 342% week-on-week sales rise, securing the #14 spot. The increased sales can be attributed to the game's availability at the UK supermarket Asda for the discounted price of £15.
Below are the best-selling boxed video games in the UK for the week ending May 20, 2023: