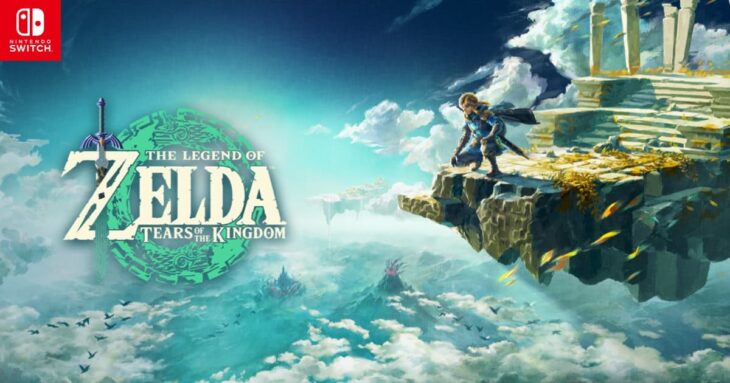 It's another week at #1 in the UK physical charts for The Legend of Zelda: Tears of the Kingdom.
Despite a 20% drop in sales week-on-week, Nintendo's hit remained at the top for the second week running. Following its launch on May 12, Tears of the Kingdom remained at the top for four weeks until Diablo 4's release. It then reclaimed #1 briefly until Final Fantasy 16 launched but was back again last week.
The Legend of Zelda: Tears of the Kingdom will likely continue to dominate the charts on and off throughout the summer – Pikmin 4 (due next week) could get for a brief spell at the top, but with many of the games on other consoles now sold digitally, we can expect Nintendo titles to dominate the physical charts this year.
Final Fantasy 16, despite a record-setting launch for the PlayStation 5, has fallen to #4, while Hogwarts Legacy climbs 3 spots to #5. Diablo 4 and Star Wars: Jedi Survivor bounced back into the top ten after briefly dropping out over the last few weeks.
There was only one new entry in the UK boxed charts this week, NIS America's The Legend of Heroes: Trails into Reverie, which debuted at #22. The long-running RPG series has cultivated a strong following over the last decade but remains a niche title.
Another recent release, Capcom's Street Fighter 6, is already out of the top ten, though digital sales for the fighting community favorite are expected to remain strong.
Elsewhere, FIFA 23 made it back to #2 with a 30% increase in sales. Metroid Prime Remastered re-entered the charts at #13 thanks to a 222% surge in sales, and so did WWE 2K23, with sales up 183% week-on-week. All three benefitted from retail promotions.
Below are the best-selling boxed video games in the UK for the week ending July 8, 2023: