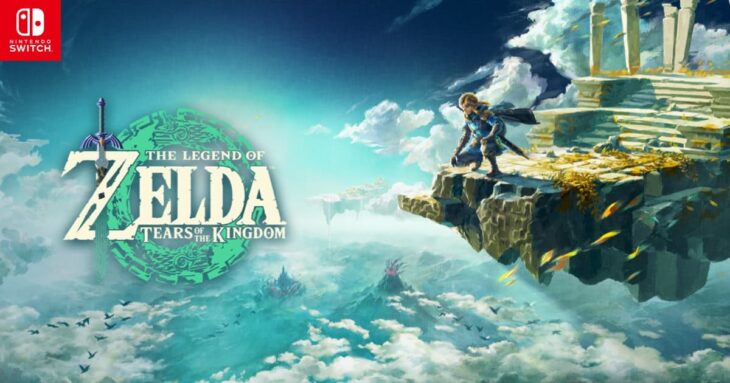 After only 1 week out of the top spot, The Legend of Zelda: Tears of the Kingdom is back at #1 on the U.K. boxed sales chart for the week. A 19% decline in sales from last week was a good enough hold to climb back up, following the strong launch of Diablo IV. Blizzard's latest loot RPG saw a 69% decrease following a strong launch week, dropping it to #3.
The latest Zelda, as a Nintendo Switch exclusive, sees most of its sales coming in the form of physical copies, while Diablo IV, the latest in a PC-centric franchise, makes most of its sales from digital downloads.
With the success of F1 23, debuting in second place, EA has 3 titles in the top ten, including Hogwarts Legacy and FIFA 23. Sony's God of War: Ragnarok, the only PlayStation exclusive on the chart, saw a sales increase of 38%, rising to #4 from last week's #7. Notably, this is the third week of increases for the title which was released in November of last year.
Kirby and the Forgotten Land, another Switch exclusive, had the largest sales gain this week with an impressive 145% gain, reaching #20. The only other Switch title in the top ten, Mario Kart 8 Deluxe, fell from last week by 3 spots, landing at #7.
The recent release Street Fighter 6 is already almost out of the top ten, landing at #10 after being at #5 last week. Star Wars Jedi: Survivor also experienced a drop, going from #8 to #9, with both titles likely to fall out of the top ten within the next few weeks despite the lack of major new releases.
This week's only other new release, the theme-park simulator Park Beyond from Bandai Namco, debuted at #38. Given the niche market for the genre, it's a respectable showing. Overall, it was a quiet week before the release of Final Fantasy 16.
Below are the best-selling boxed video games in the UK for the week ending June 17, 2023: